Before you enter a hazard-prone area such as a construction site, you are required to wear OSHA-approved personal protective equipment that includes a hard hat, goggles, vest, gloves, face shield, and coveralls. But let's not forget safety shoes!
Choosing the right protective footwear with the right safety toe is the best protection you can give to your toes. Safety shoes with an alloy or steel toe cap secure your feet from foot injuries that come from slips, heavy falling objects, or sharp tools. But how do you choose the right toe cap between alloy toe vs steel toe?
Alloy toes are lighter & more comfortable, while steel toes are stronger and more affordable. Read on to learn more!
Alloy Toe Safety Footwear
Is alloy toe the same as steel toe? Let's find out!
Safety boots with an alloy toe cap are made from titanium, aluminum and other lightweight materials with an alloy component. Recently, alloy toe safety shoes have gained traction among hazard-prone workers and safety practitioners because of their durability, comfort and lightweight design.
An alloy toe work shoe may be made from lightweight materials, but is as strong as a steel toe because they are both made from a metal material.
Steel Toe Safety Footwear
A steel toe shoe is the industry-standard safety shoe among all protective footwear, and it has been since its conception in Germany. This classic protective footwear is made from steel, a type of material that is proven to be very durable and strong.
This type of safety shoe is the most popular among the safety boots available in the market and has been the go-to shoe for foot protection of people working in hazardous environments. Steel toe boots' ongoing popularity is due to their proven durability, reliability and good value for money.
Pro's and Con's of Steel Toe vs Alloy Toe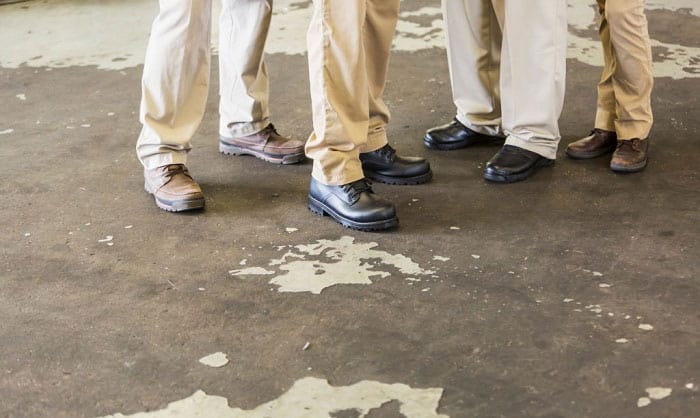 All types of safety work shoes need to adhere to the standards and guidelines set by OSHA, ANSI or ASTM, and these include both alloy toe and steel toe shoes. Safety shoes are designed to protect your feet or minimize the severity of injury incurred from the contact of sharp or hazardous materials, compression and other heavy falling objects during work.
Watch this video first to see the importance of safety shoes in injury-prone workplaces.
Now, what's the difference between safety shoes with alloy toe and steel toe?
Take a closer look below at the pros and cons of using alloy vs steel toe.
Alloy Toe Shoes
Pros
Alloy toe shoes are lighter than steel toe boots for as much as 50 percent
An alloy toe's much thinner than a steel toe; this would give your foot more comfort and thus provides more room for your toes
Provides the standard foot protection
Cons
More expensive than a steel toe shoe because of the materials it is made from
Since it is also made from a mixture of other metal materials, alloy toes set off when you pass through metal detectors and are not ideal in workplaces with metal detectors
Alloy safety toes conduct heat, cold, and electricity, so they are not ideal if your job involves some electrical work
Impact and resistance tests have shown that alloy toe caps are less durable than a steel toe cap is
Steel Toe Shoes
Pros
A terrific option if you are looking for a protective boot that is affordable but durable
Tests have shown that steel toe shoes offer more protection than an alloy toe does
Cons
Steel toe shoes also conduct heat, cold, and electricity and are not recommended for use in electric hazard areas
Because it is metal, this shoe also sets off metal detectors and therefore should not be worn in airports and other work environments that use metal detectors
Not as thin as alloy toes, steel toe shoes provide less room for your toes
A few grams heavier than alloy toes; therefore, steel toe shoes are not as comfortable as alloy toe shoes are
It can easily have dents when you trip or slip and when falling objects hit it
Conclusion
Choosing between alloy toe vs steel toe is just a matter of your personal preference. Consider your budget, the comfort level each provides, your work environment and the job you perform because the two footwear provides the level of foot protection required in all safety boots.
In addition, before you pay for that protective footwear, make sure that you like the shoe design and that it fits your feet perfectly. After all, at the end of your work shift, it's just you and your feet and you both deserve a good safety shoe!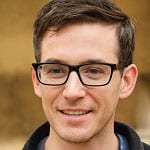 This is Edward Manning, the editor in chief of Construction Informer. Quite a bit of my time is spent researching the market and interviewing experts in the field so that I can give you reliable information.