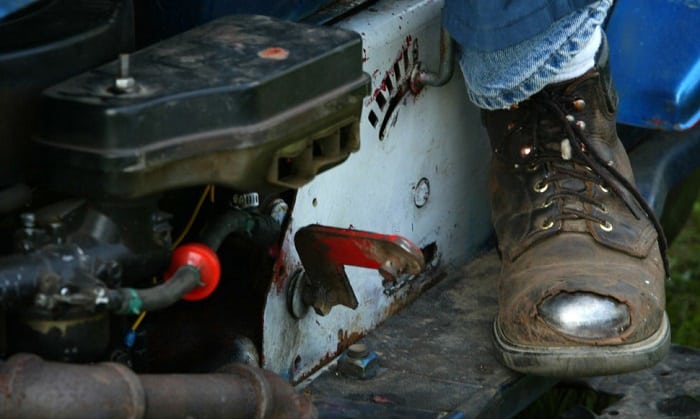 Does Nike make steel toe shoes? Many might wonder, since they make stylish and flexible shoes for athletics.
The sad news is, no, Nike does not produce steel toe shoes. So, if you want an athletic-style shoe or boot for a hazardous workplace, Nike is not the right brand. But, we can still find our desired rugness, protection, and style in a work shoe from other brands. Let's see what Nike and others have in store for workers like us.
Nike Steel Toe Boots Is a Far-fetched Idea for Now
Most Nike safety shoes that can offer proper protection for your light-duty work are running or biking shoes. They are often made of high-quality leather upper with paddings and a gusseted tongue to shield against debris while keeping us comfortable.
In Nike shoes, we can expect rugged outsoles for good traction, breathable mesh, and cushioning midsoles. Therefore, long-hour standing or walking around the workplace in these shoes is indeed comfortable and breathable.
Besides, since most Nike shoes or boots are constructed for active people who play sports, bike, or run often, they are flexible enough not to hinder our movements at work. We can bend and jump with minimal fatigue and restriction.
In conclusion, there are no Nike steel toe work boots in their collection. But the brand has some good choices for light-duty work at the construction site, as long as you do not handle heavy loads and there is no presence of sharp parts, forklifts, heavy materials, and pointy pieces lying around.
What Sports Brands Make Steel-toe Shoes
There are no Nike steel toes, but you can find Reebok work and military shoes made with steel toes.
Also, other brands that have high-quality steel-toe shoes for work are Caterpillar and Fila. They have in store some nice athletic work shoes that might win you over, if a stylish look and good protection are your desired combination.
If you want certified work shoes or boots that meet certifications to wear at workplaces with safety regulations, invest in products from well-established brands for PPE (personal protective equipment). There are some notable brands like Rockrooster, Skechers, Timberland, Keen Utility, Wolverine, etc.
These brands have nice-looking shoe and boot models with steel toes that can fit various sizes and provide fashionable looks for multiple occasions.
Frequently Asked Questions
1. Is there any pair of Nike steel toe tennis shoes
No, there is not. You can find multiple tennis shoe series for men and women in Nike's collection. But no pair among them comes with a steel toe.
2. What type of work shoes does Nike have?
In the brand's collection, we can find tactical-style boots designed for the duties of first responders or military social workers. These boots come with a good fit and embrace around our ankles for an active work environment. Besides, they are lightweight and flexible enough for quick response and fatigue-free wear.
But, again, there is no steel toe in those shoes.
3. Where can I buy Nike work shoes?
As stated above, Nike makes field tactical work boots. So, if you intend to buy a pair with a lightweight feel and good ankle support for walking on uneven terrain, visit Nike's official site or buy from E-commerce websites. With online shopping, make sure you read users' reviews first and pay attention to the product description before purchase.
You can also visit local stores where they suggest suitable options for your current work and personal requirements.
Conclusion
Does Nike make steel toe shoes? No, there are currently no Nike steel toe work shoes on the market. Hopefully, they will make some good models in the future, but for now, we can shop for athletic-style and protective work shoes from brands like Reebok, Fila, or Caterpillar. The choices come in various colors, styles, and safety features.
If you have any verdict or discussion, do not hesitate to share with us via our contact page. Also, feel free to share this article with those who might find it helpful. Thank you!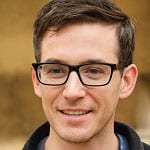 This is Edward Manning, the editor in chief of Construction Informer. Quite a bit of my time is spent researching the market and interviewing experts in the field so that I can give you reliable information.