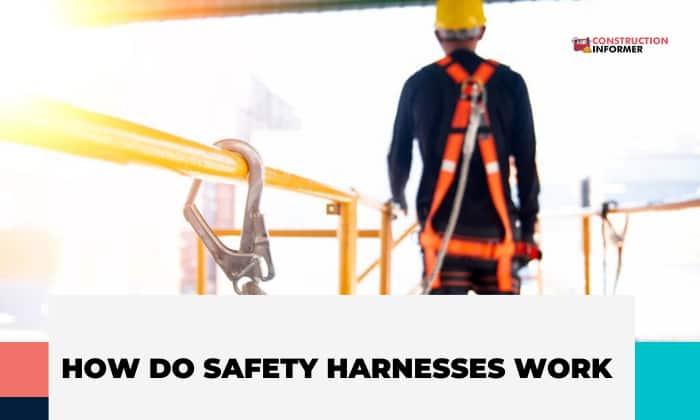 A harness for work is an advanced version of a body belt that includes straps, buckles, and a fall protection system designed to minimize the risks of falling from towering distances such as on a roof.
But how do safety harnesses work in real life? The straps and buckles are constructed properly to support your weight and distribute forces to the body parts which are suitable to take forces: shoulders, upper thighs, chest, abdominal, and more.
These components help you stay upright to absorb compressive strengths as well. Meanwhile, the protection system stops you from plummeting.
Hence, it is advisable, and in most cases compulsory, to use a safety harness for roof work, for ladder work, and for construction. Keep scrolling down to check more details about this.
What Are Safety Harnesses?
A safety harness is a necessary tool for roof workers and those who work in high areas. The safety harness definition is a kind of personal protective equipment (PPE) to protect you from injuries in case you fall from sky-scraping locations.
1. Parts of a safety harness
The harness is designed deliberately for your body parts, absorbing forces such as legs, shoulders, and chest areas to ensure the arresting force doesn't exceed 1800 pounds.
Knowing the parts of a safety harness PPE will assist you in safety harness inspection. You should ensure the equipment always meets security standards to protect your safety.
These ropes are made from lightweight but enduring materials to support your weight and allow you to move comfortably. Instead of placing a central panel in the front, all the cables are arranged on the back with left and right dorsal D rings with stitches to fit your body.
The straps are connected through quick-connect buckles or fall limiters enabling you to adjust the lengths. The clasps used for legs and chest are an interlock kind to prevent any sudden openings during working.
All information relating to manufacturers, shelf life, model number, and others are printed on the tags of the harness. You can read them to know if this equipment is ideal for you or not.
2. Safety harnesses used for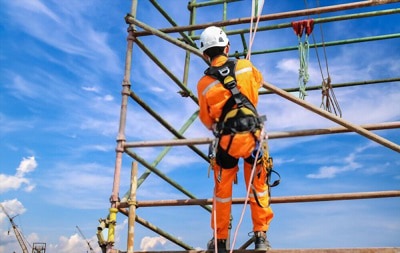 Protect you when working at sky-scraping heights
In case you work in towering areas, you have more chances to face the risks of falling. Hence, wearing a safety belt for work attached to a fall protection system will help you land securely and prevent you from moving toward dangerous zones.
Don't underestimate the importance of safety harness even when you work at proper heights. If you fall accidentally, you won't have time to consider ergonomic elements resulting in landing improperly.
That's why we'd suggest you utilize the safety harness parts to avoid facing health issues relating to bone and muscle.
3. Depend on the types of safety harnesses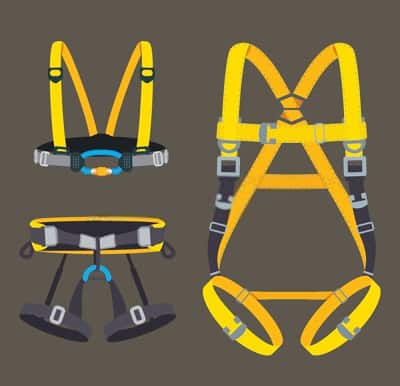 You will wear a body belt around your waist and legs with adjustable webbings to fit your body snugly. You can install a carabiner to D rings on the back or front side then connect the belts to ladders, escape ropes, and other equipment.
As its name implies, you can feel like you are sitting with free-movement legs when wearing this harness designed with an adjustable strap to wrap around your torso and 2 smaller straps for your thighs.
Class 3: Full body harness
Turn a seat harness into a full-body one with additional suspenders. Besides your waist and thighs, your shoulder will be supported as well. Thanks to different D rings, this type can provide you with the highest protection level even when falling from towering heights.
A suspension belt doesn't work for fall protection purposes but supports you when you are being hung on the system for a quite long time without threatening your circulation.
4. Advantages of safety harnesses
If you participate in activities such as working, climbing, or jumping at heights, we'd highly recommend wearing a safety harness to guard against unwanted slips or falls. Instead of hitting land or rock, you will be suspended while waiting for rescuers.
The harnesses are designed strategically to distribute forces from the stomach, neck, and groin to shoulders, above thighs, chest, and abs. They also allow you to land in an upright position which will save your spine and speed up the rescuing process.
You cannot complete any mission if you are always worried about your safety. Using protective equipment can give you confidence as you know this tool always protects you from serious injuries then you will accomplish tasks excellently.
The fitting harness attached to the fall arrest system securely allows you to move freely to work with your both hands.
Having a harness will remind you of its functions and motivate you to wear it whenever you work at heights. Besides, you can learn how to inspect this equipment and rescue people properly to ensure safety for all.
FAQs
How long can you survive in a safety harness?
A safety harness is a necessary tool to stop the fall. However, you need to release the workers within 10-15 minutes to ensure their lives.
If they are hung in an upright position for a long duration, blood will move downwards to their legs. When you lay the workers, the blood will rush towards the heart resulting in cardiac arrest or even fatal after 10-20 minutes.
What is the difference between a safety belt and a safety harness?
The core difference is their design. The belt is constructed for your waist, so it cannot support your weight and distribute forces properly. Meanwhile, the harness is constructed for your body parts that can deal with problems a safety belt cannot.
How does a body harness minimize force on the body?
The harnesses focus on shock-absorbing body parts and support your weight; therefore, the arrest strength can be limited to less than 1800 pounds.
If you use a fall arrest lanyard, the arrest force can be reduced to 900 pounds if you fall from 6 feet away.
What is the minimum height to wear a safety harness?
A harness used for different industries requires different minimum heights:
General field: 4 feet
Shipyards: 5 feet
Construction: 6 feet
Longshoring operations: 8 feet
Scaffolding: 10 feet
Conclusion
Via this article, you certainly understand how do safety harnesses work. This equipment plays a significant role in protecting your health; you can put it on in a wink.
You should have experts inspect the harness every 12 months to ensure the buckles and straps are still strong enough to hold you. Remember not to leave a worker to be suspended for over 15 minutes to avoid suspension trauma.
We hope this post can raise your awareness of a safety harness and encourage you to wear it. If you have any questions, please feel free to reach us via the comment box.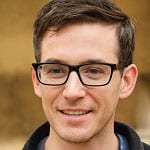 This is Edward Manning, the editor in chief of Construction Informer. Quite a bit of my time is spent researching the market and interviewing experts in the field so that I can give you reliable information.