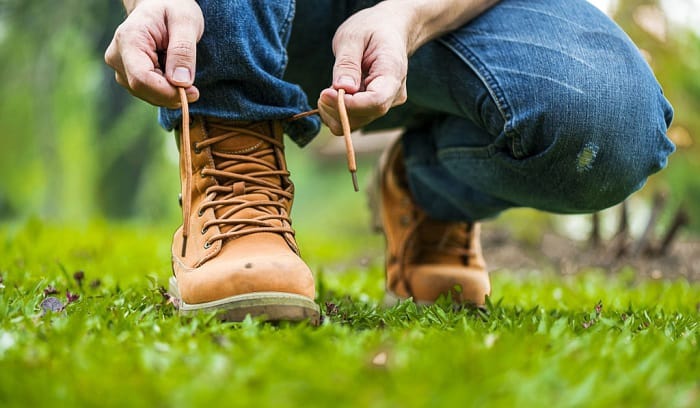 Getting the right pair of safety boots to use for your work is one of the most vital decisions you have to make since it will serve as your foot's protection from workplace hazards.
A right pair of work boots means that the outsoles have good traction, the toe caps are hard enough to protect your toes, and most importantly, the boot doesn't hurt because it fits perfectly.
But how should work boots fit? The best way to determine this is when your feet don't hurt while using the work boot because this only means that the footwear fits properly.
Measure Your Feet
Finding the right size of work boot shouldn't be difficult, but getting the perfect one needs some time and attention because there are some factors you need to consider, like the weight of the boot and the level of comfort it provides your entire feet.
First, to determine the right work boot size for you, you need to have the exact measure of your feet by getting the length and width of each foot. To personally get the measurement of your feet, you need the following materials:
1. Things you need
2 sheets of white paper
Notebook or any paper where you can take note of your feet's measurements
Marker or any writing materials
Ruler
2. Step by step to measure your feet
Step 1. Find a flat surface where you can trace your feet. It is best if someone traces it for you so you won't have difficulty doing it.
Step 2. Put the white paper on the surface and place your bare feet on top. Do this one foot at a time.
Step 3. Trace the shape of your feet using the marker starting from the heel of your foot.
Step 4. Using the ruler, measure the length and width of your feet. To get the length of your feet, measure it from the heel to the longest toe. For the width of your feet, get the size by placing the ruler across the widest part of the foot, usually from the ball of your feet to under the pinky toe.
Step 5. Do not forget to write down the measurement in inches of each foot.
Step 6. Check out the right work boot size for you. Do not forget to use your foot's measurements in length and width as a guide in choosing the correct size.
Once you have the exact measurement of your feet, you may now proceed to a boot store to find that exact size of footwear you can use at work.
However, is the exact size of safety steel toe boots enough to give your feet the perfect fit? Or should you buy boots a size bigger? Let's find out!
Identify the Right Size of Work Boot
Always remember that when choosing the right size of a work boot, you should not buy a boot that's a size bigger or one that's too small. A smaller-sized work boot will strain your feet, while a bigger one will most likely give you blisters, and you wouldn't be walking comfortably.
To identify if you got the right size of a work boot, you have to check the following elements:
Your feet are at home with your work boots; they feel very comfortable and do not feel any pain while walking.
Your heel does not rub at the back of the boots, and it does not slip out while walking.
There's enough room in the toe box. This is one of the most important elements you have to consider when looking for the right fit. Always make sure that there's extra room in your toe box for your toes to move freely and that it does not rub against the steel toe cap.
A flexible sole that bends as you walk so your toes wouldn't hurt as you move around.
In addition, to determine if steel toe boots fit properly, you need to try them on while wearing your work socks to have a better feel of the work boot.
Other Things to Consider
1. Arch support
Some work boot insoles are not enough to provide the necessary arch support your feet need. If you feel like the sole of your feet is struggling for comfort, and in pain, you might need arch support.
Arch support is a shoe insert that supports the arch of your foot, and adding this could change how the boot fits, so you need to choose arch support that complements the overall fit of the work boots.
2. Lace-up or Slip-on Work Boot
Choosing a lace-up or slip-on work boot is also an important decision to make. Both the lace-up and slip-on work boots have their benefits. A lace-up boot provides better stability since you can adjust its tightness, while slip-on boots are very convenient to use, especially if you are working in a fast-paced environment.
3. Boot socks
In sizing work boots for your to use, you have to consider the type of socks you will wear with it because it will also affect the fit of the work boot. Whether it is a thin or thick sock, there are several factors you have to consider when choosing a pair of work socks.
Conclusion
So how should work boots fit largely depends on the comfort it provides to your feet. If the pair you chose does not hurt at all while wearing them for an extended period, then you got the right pair of steel-toe work boots!
Choosing the proper fit can be a bit tricky, but it's something that should not worry you because you can find the perfect size as long as you follow the guidelines we presented in this article.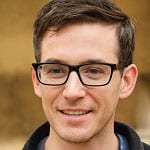 This is Edward Manning, the editor in chief of Construction Informer. Quite a bit of my time is spent researching the market and interviewing experts in the field so that I can give you reliable information.