Leather gloves are an irreplaceable companion for us in the cold weather, especially when we have to deal with outdoor tasks. And, we should waterproof the pair for it to deliver complete protection of our hands against the cold wind, snow, and rain.
Fret not, as the process is easier than you might think, and of course, cost-effective. You just need to find the suitable waterproofing wax for it; then you are off for a good start! Without further ado, let's see the detailed steps on how to waterproof leather gloves here:
Step-by-Step Guide of Leather Glove Waterproofing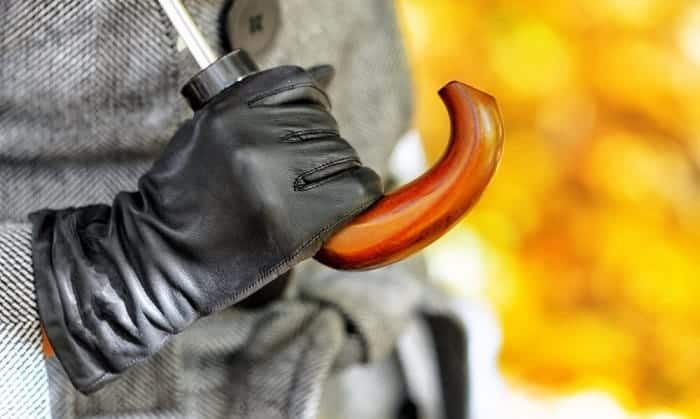 Step 1: Clean the gloves with a damp cloth
Before the leather glove treatment, make sure you clean the pair to eliminate all dirt and stains stuck on its surfaces. If you have washed your gloves, kindly dry them before applying the wax. Or else, just use a piece of damp, absorbent cloth to take dust off.
Step 2: Start waxing leather gloves
Now squeeze the waxing solution on the gloves and gradually spread it around their surfaces. If you are still pondering which wax to use, check out our recommendations below for the right piece.
Carry on with the task, do not leave out any space on the glove without waxing. Just rub the cream with the tip of your waxing bottle. Then, leave it there for 5 minutes.
Step 3: Remove the waxing cream and air dry the gloves
After the wax is well-absorbed by your leather gloves, it is time to remove some of the excessive amount stuck on their surfaces. Use a piece of damp cloth again to rub the wax off gently.
Afterward, please do not wash the gloves nor use heat to dry them. You can just put them on a hanger and wait for the pair to dry from moisture and wax. Also, please avoid wringing the gloves to avoid damaging their fabrics.
Then voila, you finish waterproofing leather gloves for your work. You can now start handling tasks in the cold weather without worry.
Which Waterproof Wax to Use
To make sure that your precious leather pair can repel water well, it is critical that you opt for a functional and suitable wax for leather. In this case, the Nikwax waterproofing agent is the reliable piece to choose.
This product comes in a tube in cream form for easy application. It has been received good reviews from many users, so we tested it, and here's our verdict:
Pros:
Usable on dry and wet leather surfaces. This is beneficial if we want to clean our gloves a little bit with a damp cloth before waxing.
Biodegradable and non-toxic formula. The product is made without the use of hazardous solvents and volatile organic compounds. Such a formula proves safe to use, which is critical when choosing any product that might come in contact with our skin.
Supports breathability. Our premium pair of leather gloves must be breathable, and wax application should not hinder such a necessary function. So, this Nikwax is a good fit that allows the gloves to remain ventilated and comfortable.
Affordable price. We all expect a cost-effective purchase that offers good results without us having to pay big bucks. Then, well, this is it!
Cons:
Not ideal for white gloves. This cream is not pure white, which might leave some tints or dark spots on bright gloves. Even though it works wonders on darker pairs, it might not be a pretty sight on your white gloves. So, make sure you test it on a small area first before applying.
Other Questions About

How to Waterproof Leather Gloves
Should I wash the gloves with water after waxing?
No, you should not. The wax cream is fully absorbed into the leather, as it works its way into the glove seams too. Therefore, you should not wash the gloves; just let the solution do the work to minimize moisture intrusion for your outdoor work.
Can leather gloves actually get wet?
Yes, they can. That's why we should be packed with a waterproof wax that is compatible with leather. Such a solution helps protect both the gloves from being damaged and our hands from getting cold.
How should I dry my gloves?
For leather gloves, after cleaning, you should not squeeze the pieces too hard. Also, please avoid all kinds of excessive heat that might damage its textiles and seams. So, the best way is to let the gloves dry naturally.
Conclusion
After knowing how to waterproof leather gloves and the answers to some burning questions about this task, you are ready to handle it by yourself, right? It is neither time-consuming nor tricky, so be sure to take good care of your precious pair so it can protect you always! Reach out to us if you have any questions or feedback!
Hi, I am Alexander, forty-seven years old this year. I have been in the construction industry for twenty-five years and have provided a wide range of services. When it comes to expert guidance on site safety gear, you can put your trust in me.