Both Red Wing and Wolverine work boots are made of premium-grade materials with cutting-edge safety technology, tested to meet workplace requirements. Plus, they are close in price, making it even trickier to choose between them.
Red Wing vs Wolverine work boots, the debate on which one's better happens mostly because of their pretty similar structures, features, and overall quality.
But, as we take a closer look into these two brands' collections, we can see some glaring differences in some models. After all, it's about selecting the one that caters to our needs well. Read on for a comparison of these boots.
Wolverine Vs Red Wing: Best Work Boots for Entry-level
Both Wolverine and Red Wing boots are constructed to protect our feet for hours and hours at hazardous workplaces. They come with the necessary safety features, ensuring great support to prevent hurt and fatigue while offering comfort.
This verdict will only compare the most popular boots from both brands, used and vouched for by workers. Here's a sum-up of their best attributes:
1. Durable construction
Red Wings are often the best choice for welding projects due to the full-grain leather construction, especially their Red Wing BlackSmith models.
Their uppers and toe caps are often made of sturdy, heavy, and dense leather. As handmade work shoes, Red Wings' quality is reliable to withstand the harshest conditions and weather with minimal wear and tear.
However, Wolverine boots are prone to scuffing and scratches after frequent use. They require more maintenance. Meanwhile, Red Wing boots maintain their shapes and sturdiness with Goodyear Welt triple stitching construction. So, many agree that Red Wing shoes are a bit more durable than Wolverine line pairs.
2. Design and styles
Wolverine offers buyers more options, style-wise. The brand's collections run from cowboy, dress boots to athletic-style work shoes.
Such a wide range of designs allow buyers to find one that suits their taste, whether they go for a cool-looking, rugged, or formal dress shoe. Wolverine styles vary from bright yellow to wilderness patterns and unique patches.
Red Wing work boots do not have as much variety in their collections as Wolverine. But they offer different boots with great colors and styles that are ideal for menswear.
For instance, we can go for a bright oil tanned leather model or a cool waxed nubuck leather pair. They even have in store a pretty flashy design with polished hooks and nickel eyelets.
3. Protection features
Both boot brands make high-quality footwear for workers, but Wolverine might offer broader applications for workers.
Wolverine work boot pairs have heavy-duty construction yet offer good versatility. We can wear them to walk on mud, rocky roads, or snow with ease. This is due to the Multishox outer sole featuring lugs and rugged Goodyear Welt construction.
Furthermore, the brand has steel-toe work boots for those seeking toe protection from falling tools. They provide ankle support as well, with up to 8-inch lined shafts.
Comfort is guaranteed when wearing Wolverine boots with an Ortholite footbed and a rubber sole for good arch support. We can also expect many models to come with a PU midsole that cushions our every step.
Red Wing's boots come with either a non-metallic or steel toe cap. The non-metallic models are lightweight and flexible, offering good comfort and support for long-hour work. To protect your feet from bumping and scraping, some of their shoes have a double-layered leather cap.
Red Wing boots also feature a padded collar and cushioned interior for better impact absorption. We can notice in certain models the thick leather and steel shank that protect against the elements. Workers can trust these boots to resist water intrusion well.
Wolverine 1000 Mile Vs Red Wing Iron Ranger
The Red Wing Iron Ranger is an iconic model of the brand. Its old version had a cork midsole, but the updated models in 2018 come with a Vibram sole. Old or new, this Red Wing boot line is known for its good comfort with a design that reminds us of the brand's footwear crafted for Mesabi Iron Range miners.
Meanwhile, the Wolverine 1000 mile comes with no toe cap. It is wider than the Iron Ranger boots and ideal for outdoor activities. The color from the Chromexcel leather is indeed richer and deeper, which leaves quite an impression.
1. Leather quality 
The Red Wing Iron Ranger is made of oil-tanned leather that ages well despite frequent wear. The full-grain leather construction is thick, requiring a longer break-in period. It's best to wear thick wool socks at first to avoid blisters.
The thick and tough leather can withstand elements well. So between this model vs the Wolverine 1000 mile shoe, this one is a bit more durable.
The Wolverine 100 mile is made from Chromexcel leather, a popular material used to construct high-end and standard work boots. The pair is easy to wear and break in, taking us much less time to feel comfortable.
Due to the added oil and wax, this one comes with a somewhat shiny look. Yet, after a certain period, there will be creases and marks on the upper part.
2. Sole
The new version of the Red Wings boot comes with a Vibram rubber outsole. The 7-mm Vibram heel can grip tightly on wet, slippery grounds and snow. If you go for the old version with cork instead of Vibram mini lugs, it can still grip better than the Wolverine 100 Mile.
The Iron Ranger's steel shank, leather insole, and cork midsole ensure better stability while molding well to embrace our feet. Hence, after breaking in, we can enjoy a good fit from the Iron Rangers.
The 1000 Mile features a leather sole, Vibram heel, Cork midsole, and leather insole. Yet, it does not have the steel shank like the Iron Rangers, thus being less durable. We can rely on this pair for good shock absorption.
3. Size and fit
Both the Iron Ranger and the 1000 mile can offer a good fit; just make sure you choose a half size down from your standard sneaker size. These two boots are similar in terms of sizing charts and do not have options for people with narrow feet.
4. Price
Regarding the price of the Iron ranger vs 1000 mile, the clear winner is the Red Wing model as it ranges from $300 to $320 only, depending on the E-commerce site and official site sales.
Meanwhile, a pair of Wolverine 1000 Mile costs us around $360. We can save an extra 20$ to $40 if there's a big sale coming on some sites.
You can watch the comparison video here for close details on both boots:
Wolverine 1000 Mile and Red Wing Iron Ranger 8115 Boots Review and Comparison
Are Wolverine Boots Good for Construction
Yes, they are. You can wear these boots for light duties at the construction site. They have flexible soles and tough stitches that hold the leather layers together. Besides, we can enjoy good support and comfort from various features of their boots.
Does the Wolverine 1000 Mile Have a Shank
No, it does not. As stated above, the 1000 Mile does not have a shank. Instead, it has a butyl leather sole and Vibram rubber heel for gripping.
Conclusion
Red Wing vs Wolverine work boots, how to choose one? It takes some time to figure out which is the better boot for our work and daily life. That's why many go for reviews and recommendations before making their decisions. We hope that our verdict on these two brands provides you with what you need.
How about the Iron Ranger vs Wolverine 1000 Mile? Well, the former is low-priced yet high-quality, aging better compared to the latter. Meanwhile, the 1000 Mile is versatile and nice-looking while tough enough for light tasks.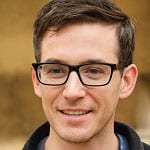 This is Edward Manning, the editor in chief of Construction Informer. Quite a bit of my time is spent researching the market and interviewing experts in the field so that I can give you reliable information.