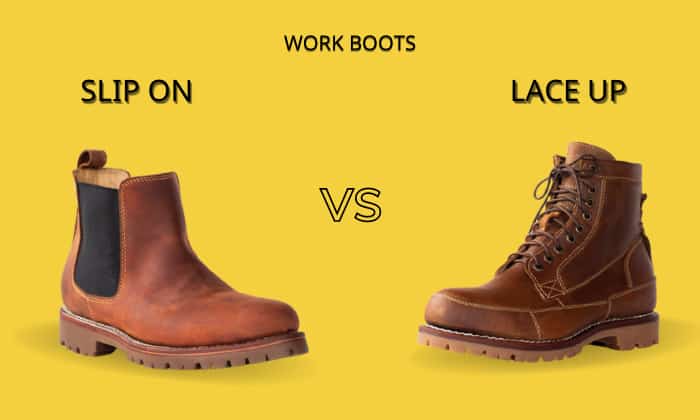 Among multiple criteria that make one flustered while choosing a good work boot, the slip on and lace up designs are important to consider. There isn't one right option for everyone; it depends largely on the type of work we do and our personal preference. But it's important to know the similarities and differences between two choices.
So, slip on vs lace up work boots, which one should be in our collection? Read on to figure out the appropriate work shoe.
What's Better, Slip Ons or Laces
Here's a quick review on the two types of work boots. We've put their most important features in a table, side by side.
Lace Up Work Boots
Slip on Work Boots
Fit
A tight fit (due to customizable laces)
A bit looser (for easy wear)

Ideal fit for wide feet

Ankle support
Proper support for the ankle
Low support for ankles
Toe protection
Often has steel/alloy toes
Often has soft/composite toes
Traction level
Loose laces can put workers at risk of tripping
Good traction with less chance of falling or tripping
Convenience
Taking longer to wear & clean laces
Quick pulling on and off
Purposes
Ideal for: loggers, electricians, carpenters, mechanics, drivers, warehouse workers, etc
Suitable for: concrete pouring and construction workers, oil and gas-related duties, gardeners, food processing, fishermen, etc
Proper fit
Since pull-on boots feature extra room to get our feet in and out without prying the shoes off, it's common knowledge that they are looser than the other design. With this type, a well-fitted pair should allow smooth yet not too-easy sliding through its shaft. And, you will find some extra room on its toe box when settling in and walking around.
Meanwhile, the proper fit of lace-up work boots relies on its adjustable laces. We can feel the tight embrace around our feet as long as we choose the right size. Also, its fit can be flexible, as we can loosen the laces for casual errands or rest time and tighten them again when working.
Ankle support
Due to the design, ankle support is another difference between slip-on and lace-up boots, which can be good or bad, depending on the nature of our tasks.
For lace-up boots, we do not have to worry about ankle support due to the tight and secure fit of the lacing. This feature makes these boots ideal for work that requires constant moving, changing directions, even running.
On the other hand, it is harder to find slip on work boots with ankle support that suffices fast-paced workplaces. But, they suit tasks that require repetitive bending and constant kneeling due to the ample toe box and ankle room.
Toe protection
It is tricker to find alloy or steel toed slip ons since these pairs are designed with a roomy toe box. Therefore, you can rely on them for better breathability and comfort. Slip-on boots can protect against punctures, but they're not the best choice for environments with a lot of debris.
In contrast, we can easily find a well-made lace-up work boot with steel or alloy toe that protects us at the construction site. Furthermore, there are many models with soft toes, too, offering varying choices if we go for lace-up work boots.
Traction level
As mentioned above, slip-on boots reduce the chance of tripping on your laces since, well, there is none. But, that does not necessarily mean it is better in offering traction since such a function depends on various factors.
Work boots with good traction must have slip-resistant outsoles that grip firmly on the floor. That means you should focus on choosing a pair with friction points, like small studs or cleats, to minimize tripping and slipping. You can go with either lace-up or slip-on to enjoy good traction; just know which feature to look into.
Convenience
Many people who handle light-duty tasks actually choose slips on since they are convenient to wear. Just a swift pull, and we can kick the shoes off our feet. Hence, such designs are ideal for those who work on oil platforms as they often pull the boots on and off multiple times.
Meanwhile, it can take some time to secure and tighten the lace work boots, especially ones with a long shaft. We also need to take the laces out and clean them often to avoid hardening due to dirt and oil stuck in them.
What to Expect in the Best Lace Up Boots for Work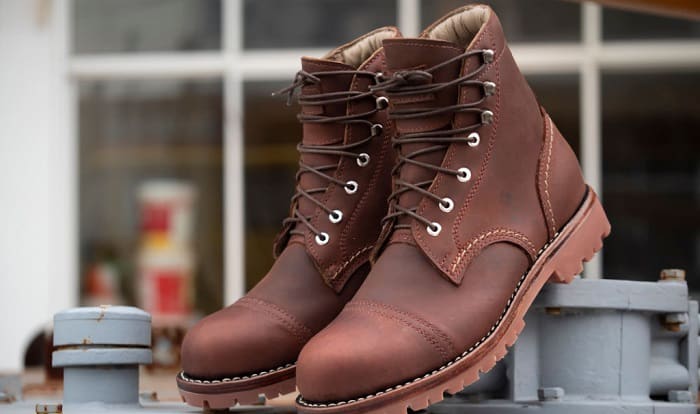 Electrical protection – Most electricians choose lace-up boots for their daily work, either climbing or working on concrete floors. You can easily find a certified pair for protection against electrical hazards.
Excellent fit – It is much easier to get a lace-up pair that fits you perfectly due to the adjustability of its laces. The only thing left to do is measuring your feet right and deciding on protection features required for your work.
Comfort and cushioning – These shoes often come with an EVA footbed and breathable membrane that support our steps. We can spend long hours walking around, jumping, climbing without feeling fatigued.
What to Expect in the Best Slip-on Boots for Work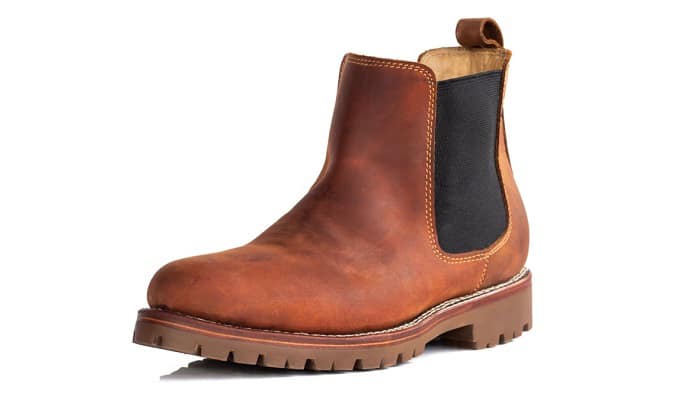 Waterproof function – As stated above, these slip-on work boots are ideal for oil and gas-related duties. They are also designed for fishing, food processing, and various work that involves moisture and water. That means we can easily find a good pair made with waterproof technology such as ATS Max, ATS Pro, 4LR, etc.
Long shaft – We can expect work boots around 10 inches high when seeking good slip-on boots. Such a pair can keep oil, moisture, and mud away from our feet. Just make sure to check the boot opening and toe box shape since a proper fit makes up a suitable slip-on pair.
Traction – Excellent traction is among the reasons workers go for pull-on work boots. They are often made with rugged outsoles that grip well on surfaces, preventing falling and tripping.
Do Lace-up Boots Have More Safety Features Than Slips-on
Yes, they do. The diversity of customers for lace-up boots is impressive, ranging from electricians to automotive workers, welders, and more. Manufacturers often have more lace-up designs in their collection to cater to specific work's requirements. Therefore, if you want a work boot that shields against hazards, these boots are safer.
Are Slip-on Safety Boots Safe
Slip-on safety boots are safe for light-duty work, as their protection functions are limited.
So, even the best men's pull up work boots might not be ideal for professional electricians, but they are safe for gardening or oil and gas-related duties. Check out our table above to see what they are suitable for.
Conclusion
So, there you have it, our discussion on slip on vs lace up work boots & which benefit your work better than the other.
Most people prefer lace-up pairs since they love their flexibility and safety functions. Yet, others want the convenience and comfort that come with wearing pull-on work boots as long as the pair suits their profession. So, it's your choice!
If you find the article helpful, feel free to share and leave a comment for us via our contact page. Thank you for reading.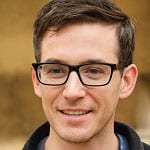 This is Edward Manning, the editor in chief of Construction Informer. Quite a bit of my time is spent researching the market and interviewing experts in the field so that I can give you reliable information.