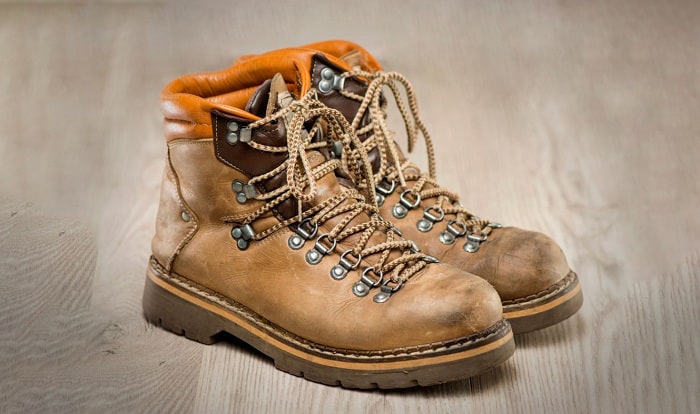 If you use a hard hat to protect your head from heavy falling objects, you should give the same protection to your toes. But before buying protective footwear for your toes, it is important that you do your research first and find out what the shoe is made of.
An important factor to consider before buying is whether the safety toe is made from composite or steel material. Generally, steel toes are more durable, affordable, and less bulky. Meanwhile, composite toes have better insulation & a lighter weight. To know more about steel toe vs composite toe, continue reading.
What Are Steel Toe Shoes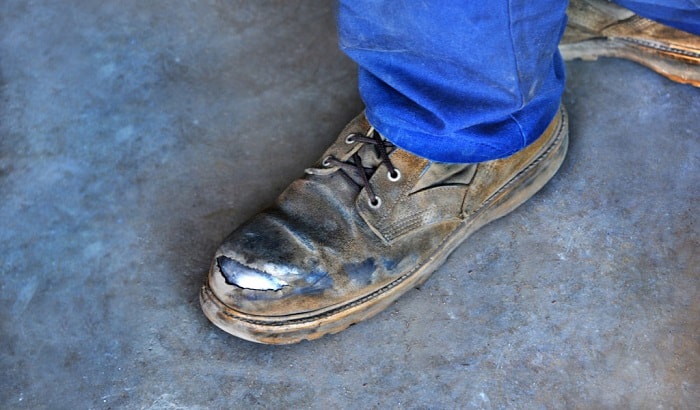 Steel toe boots are most commonly used as safety shoes because of their safety and protective element. A steel toe shoe is a shoe that is reinforced with a steel toe cap, which is your feet's first line of defense in case a heavy metal or an object falls on your feet.
A steel toe shoe is considered to be the standard of all safety shoes and is the traditional choice of most people working in a hazardous workplace. There are benefits to wearing steel toe boots rather than composite toe boots.
Reasons why you should wear steel toe shoes:
Protects your feet from foot injuries. This type of shoe is tested and proven to protect the feet from heavy objects. It can withstand up to 75 pounds of falling pressure and 15kN compression, a compliance test required in safety shoes.
Comfort while performing heavy-duty tasks. Steel toe work boots are created not just to provide protection but also to make your feet comfortable while you juggle your daily work task. Just make sure to choose the right size and fit so you don't have to struggle while wearing them.
It is cost-saving. These safety toe boots are very durable. Thus, they can withstand the wear and tear of time.
Check out this interesting safety demonstration video made by Youtuber Taras Kul to know how steel toes can safeguard you.
What Are Composite Toe Shoes
A composite toe shoe is an OSHA, ANSI, and ASTM approved shoe used as safety footwear. It is made from a non-metal material. Its toe caps are made out of a mixture of composite materials such as Kevlar, carbon fiber, plastic, or fiberglass.
If steel toe boots are the traditional choice, safety toe boots with composite toes are the modern alternative for some people who prefer lightweight toe boots. There are some benefits in choosing composite toe vs steel toe work boots.
Reasons why you should wear composite toe shoes:
It protects your feet. Although it is made from a mixture of composite materials, a composite toe cap is also designed to provide protection as other safety shoes.
It is lighter. One of the remarkable elements of a composite shoe is its light weight. You can wear it comfortably for a longer period.
It does not conduct heat or cold. This element provides you with an extra level of comfort.
If your workplace has metal detectors. You should wear composite footwear if you constantly need to pass through metal detectors. Composite shoes are made of non-metal materials. Therefore, they do not set off metal detectors.
Click the link below and watch the safety demonstration video of composite toe boots created by Contender Composite Inc.
Composite Toe vs Steel Toe: What's the Difference?
A pair of steel toe boots and a composite toe shoe are both very significant for your safety and protection if you are working on a hazardous worksite. Wearing steel toes or composite toe boots is a mandatory requirement in some working environments that need to adhere to the safety standards set by OSHA, ANSI or ASTM.
Workplaces that require the use of composite toe or steel toe safety shoes:
Workers operating heavy equipment such as cranes, bulldozers, forklifts, and backhoe
Handling heavy or round-shaped objects such as hammers, bricks, metal cables, stones, pipes, tree trunks
Handling hazardous or high-temperature materials that have the potential to leak or spill
Work that involves electrical materials or static electricity
Working with sharp objects such as nails, glasses, knives, axes, scrap metals or roof sheets
Working in hazard-prone areas such as an airport, oil industry, and security and safety departments.
Composite vs Steel Toe Boots
While both are primarily made to protect the feet, the difference between composite and steel toe lies in several factors. Let us take a closer look and see the differences between the two safety footwear.
Material
A composite toe is made from a mixture of carbon fiber, Kevlar, fiber plastic or fiberglass while steel toe footwear is reinforced with steel.
Weight and Size
Shoes with composite toes are 30% lighter than steel toes, but the latter is a bit thinner and less bulky than composite shoes are. Composite toe boots tend to be thick and bulky because of the materials they're made from.
Insulation/Conduction
Composite toe boots provide the best thermal insulation and electrical resistance while steel toes conduct heat and cold.
Durability
Steel toe boots are proven to be more durable than composite toe boots.
Cost
A pair of steel toe boots are less expensive because the material used is easy to source compared to composite toe boots that require some mixture of materials like Kevlar, carbon fiber, plastic and fiberglass.
Although composite toes and steel toe boots are differentiated by several factors, they both have passed the compliance test and OSHA & ASTM standards, and therefore are similar when it comes to resistance to impact and compression strength.
There are tests conducted which show that both composite toe boots and steel toe boots provide a sufficient level of protection.
What Is Right for You: Composite Toe Shoes vs Steel Toed
You now know the difference between composite vs steel toe boots, and right now, it all boils down to what toe cap is right for you. As we have consistently emphasized, choosing the right safety shoes is an important decision for you to make to ensure your safety and protection.
While there are several factors mentioned above that you need to know to learn the difference between the two, there are also some other factors you need to consider when choosing a safety boot.
You should choose a composite toe shoe:
If you work in a hazardous or risk-prone work environment
If you work in a workplace that consistently passes through a metal detector like an airport
If you are working for a longer period or spending more time working outdoors
If you want a lightweight design
If your job involves doing electrical works
If you are looking for a safety shoe that provides better thermal insulation
Buy a pair of steel toe boots:
If you work in the construction sites or other risk-prone work environments
If you are looking for good value and affordable shoes
If you want a highly durable safety shoe
If you want a thin and less bulky boot
Choosing the right protective footwear for your toe protection is now up to you. Except for some industries that have specific safety requirements, the comfort and the fit depends on your preference.
In addition, always make sure that you get just the right size, whether it's a steel toe or composite toe shoe, you deserve the perfect pair.
Conclusion
Learning the distinction between composite vs steel toe boots is something that you need to know because it could mean the difference between safety and injury, comfort and pain, and durability and fragility.
Although steel toe vs composite toe shoes differ only in several factors, the most important thing is that they both provide an excellent level of protection for your feet.
As they always say, prevention is always better than cure, so always choose the best protective footwear and put it on before you start hustling.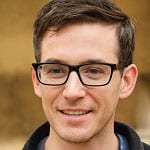 This is Edward Manning, the editor in chief of Construction Informer. Quite a bit of my time is spent researching the market and interviewing experts in the field so that I can give you reliable information.