There are numerous types of gloves available in the market, designed for specific functions. While cotton gloves are not among those typically used for protection against hazardous elements, they are useful in various situations.
So, what are cotton gloves used for? And should you purchase a pair of your own? Read on to know more.
What Can We Use Cotton Gloves for?
Most of the time, people wear cotton and fabric gloves to keep their hands clean while dealing with light dirt. Furthermore, the function of gloves made of cotton is to avoid staining the delicate and clean objects users are working on. Here're some of the common uses of cotton pairs you should know about:
As a glove liner: When working in the winter cold, the bulky safety gloves made of leather or polyester might not be enough to keep our hands warm. In such situations, a thin glove liner made of cotton should be worn before putting another pair of safety gloves on.
For inspecting: Workers use soft and well-fitted pairs made of 100% cotton as inspection gloves. They can be used to handle artwork, jewelry, coins, photographs, silver, etc.
Treating hand conditions: Dermatologists often recommend cotton gloves when treating patients' conditions like hand eczema, dry hands, etc. Patients often wear high-quality cotton gloves to keep their hand skin moisturized and conceal skin disorders.
House cleaning: While rubber gloves are preferred when using detergent to clean your house, you can use cotton pairs to get rid of dirt off furniture.
For serving: It is a common sight that butlers or waiters in luxury restaurants wear white cotton gloves for their jobs. This is for hygiene and dress-code purposes.
Other purposes: Users can also put on a white and breathable pair of cotton gloves to drive, go shopping, work in their garden, etc. If you do not want to directly touch any items with dirt on it, just put on cotton gloves.
Even though cotton gloves are not usable in settings involving dangerous elements and abrasive chemicals, gloves with cotton liners can come in handy. For instance, people use PVC-coated gloves to handle greasy, oily, and damp objects, while their cotton liners offer breathability and sweat absorption.
Are Cotton Gloves Good for Dry Hands?
Yes, they are. Cotton gloves are also used as moisturizing gloves with a special inner lining that hydrates dry hands. Also, some cotton gloves are used to help hand skin absorb moisturizer and cream applied onto it.
Are Cotton Gloves Good for Eczema?
Eczema or Atopic dermatitis is a condition where your hand feels itchy and the skin is red. Cotton gloves can be used to seal emollients applied to your hands. According to the NHS, you should put on a pair of cotton gloves to handle dry work.
Conclusion
Hopefully, you already have the answer to the question "What are cotton gloves used for?" Indeed, these gloves have more benefits than you might think. If you handle any tasks mentioned above, it is highly likely that a pair of cotton gloves will be a big help.
Feel free to reach out to us via our contact page regarding any questions about cotton gloves. Thank you for reading!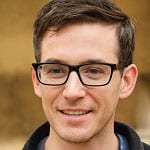 This is Edward Manning, the editor in chief of Construction Informer. Quite a bit of my time is spent researching the market and interviewing experts in the field so that I can give you reliable information.