According to numerous workers, MaxiFlex gloves are among the most comfortable and hardwearing hand protection pieces available. People rely on the products to enjoy lightweight, breathable, durable coating features. Noticing the rave reviews for such gloves, new users might have many questions about these products.
One of the most searched information is who makes MaxiFlex gloves. Let me ask you this: do you know ATG gloves? Actually, this famous brand is the MaxiFlex gloves manufacturer.
About MaxiFlex Gloves ATG
For your information, ATG gloves or ATG® Intelligent Glove Solutions own four gloves lines, including MaxiFlex, MaxiCut, MaxiDry, and MaxiChem. The notable thing about this brand's product is quality control, as they do not outsource any of their manufacturing processes.
Furthermore, just like other lines from ATG, MaxiFlex gloves are formulated using skin-friendly materials without substances of very high concern (SVHCs). They are tested to meet The Skin Health Alliance's dermatological accreditation for safe use.
Information About MaxiFlex Gloves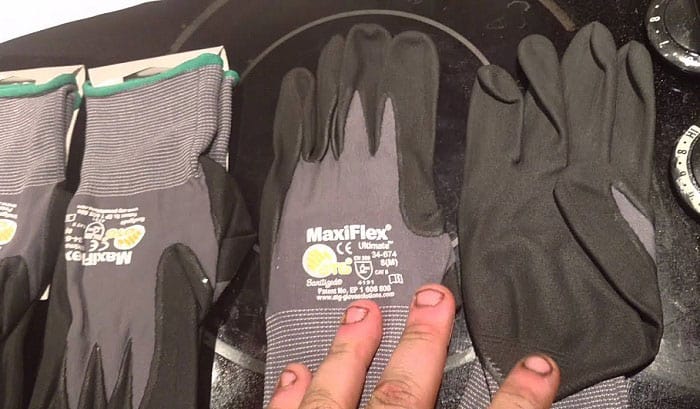 Indeed, not all MaxiFlex gloves are the same, as there are many types to meet our task requirements.
MaxiFlex® Elite™: These gloves feature six types of coatings with different lengths. People who prefer silicone-free gloves can opt for these products. The notable thing about these pairs must be their touch-screen compatibility and thin palm for dexterity.
Indeed, the Airtech responsible for these gloves' breathability will make long-hour tasks bearable. I love how its coating reduces moisture and heat for comfortable wear, even in hot weather.
MaxiFlex® Cut™: MaxiFlex gloves are also known as reliable gear to protect against cutting. Thanks to the brand's CUTtech and well-selected fiber, workers can put these gloves on to handle tasks involving sharp tools.
There is, in truth, reinforcement in the forefinger and thumb areas, which are most vulnerable to a knife slice. These gloves are a bit thinner than MaxiFlex Elite and come with different coatings and touch-screen fingertips.
MaxiFlex® Endurance™: These designs are known for their thickness and durability. Still, there is no compromise regarding their breathability since these pairs are also made with Airtech to deliver moisture-wicking and ventilated fabric.
MaxiFlex® Ultimate™: Maxiflex Ultimate gloves must be the most popular among the brand's designs. They are silicone-free pieces built with excellent breathability and grip for precision handling.
Besides, these gloves are tested to meet EN388 standards for their high abrasion and tear resistance.
MaxiFlex® Active™: Workers purchase these work gloves for their good breathability and flexibility. I notice that the combination of Airtech, DURAtech, ERGOtech, and GRIPtech makes this one reliable for detailed tasks.
MaxiFlex® Comfort™: These gloves come with ¾ coated, palm-coated, or fully-coated knit wrist. They are ideal choices for abrasion and cut resistance, as they passed the EN 388 standard.
Besides six old Maniflex designs, the brand just updated two more with unique features.
Two new updated versions of the brand are MaxiFlex® Endurance™ with AD-APT® and MaxiFlex® Ultimate™ with AD-APT®. The new technology increases the level of comfort for these gloves.
In detail, they feature a natural cooling agent, therefore ensuring a cool and dry feel for our hands throughout the work periods.
These MaxiFlex work gloves cover a wide range of applications, depending on their incorporated functions. Employees in automotive, stocking, assembly, and materials handling can utilize these designs, as they come with a good grip.
Construction workers can also wear these gloves to prevent oils, moisture, and debris from entering while experiencing good breathability. Besides, these pairs can protect homeowners in DIY tasks around the house.
FAQs About MaxiFlex Gloves
What cut level do MaxiFlex gloves have?
Most MaxiFlex gloves offer a level 3 cut resistance, with the forefinger and thumb being reinforced for extra protection. Also, these pairs are lightweight, breathable, and skin-friendly.
What are MaxiFlex gloves made of?
Most MaxiFlex gloves are made of knit nylon and Lycra linings. They also feature nitrile foaming to resist oil and moisture. Due to such a construction, MaxiFlex gloves offer high dexterity and grip for wearers.
Conclusion
Now, we know who makes MaxiFlex gloves and what technologies come into making these functional pairs. Indeed, MaxiFlex gloves have brought users a new finger sensitivity and comfort level besides reliable protection.
When picking one pair for your tasks, make sure you consider the work requirements before buying a suitable piece among MaxiFlex's various designs. Leave us a comment if you want our further guide in the selection process.
If you find the article interesting and helpful, feel free to share it. Thank you for reading!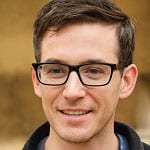 This is Edward Manning, the editor in chief of Construction Informer. Quite a bit of my time is spent researching the market and interviewing experts in the field so that I can give you reliable information.