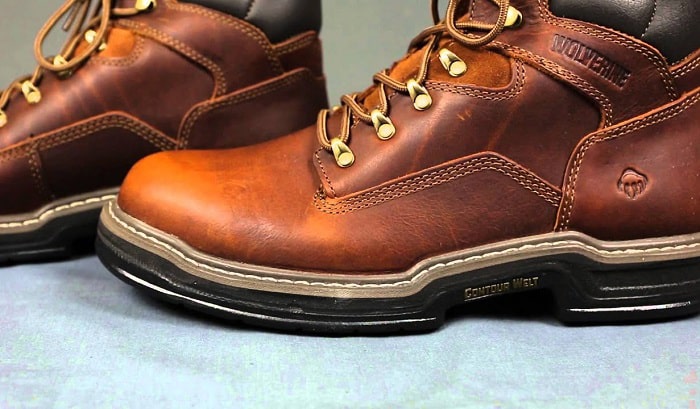 Wolverine Buccaneer vs Raider are from the same classic line of top-quality boots from America. Most of their editions are manufactured with the finest leather, making them the best for heavy duties. Of course, each series has its strength and unique features, yet they share some similarities.
In terms of styles, the Raider series has more models for users to consider. Still, let's dig in further to see their major differences in designs, protecting attributes, and more.
Wolverine Buccaneer and Raider: Materials
Crafted from 100% leather, both models are popular for their incredible durability. They are mostly made of full grain leather, which maintains the best attributes of natural fiber.
Yet, Buccaneer boots' leather is a bit softer to touch, rendering excellent comfort for wearers. Due to such a soft and comfortable construction, the boot requires a shorter time to break it in, compared to a Raider pair.
Meanwhile, Wolverine Raider work boots are utilized for their tough and sturdy-feeling. The leather used is a bit more rugged, ensuring good durability for heavy-duty work. Once you get used to its form, you can enjoy a good fit and cushion from the premium boot.
Wolverine Buccaneer and Raider: Protection Features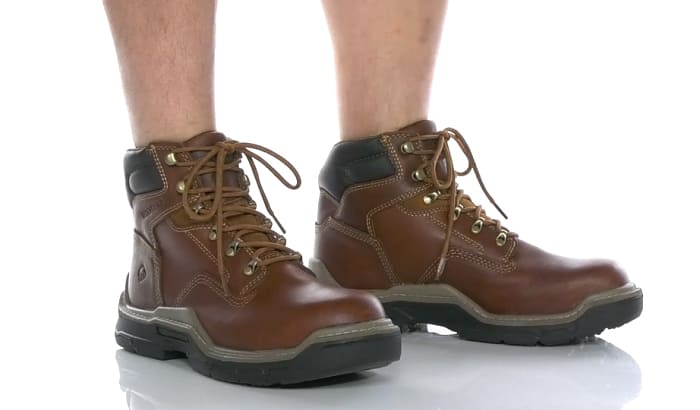 Toe protection: We have options for steel toe in both models, meaning they ensure little to no hurt due to compression and falling object's impact. The Buccaneer Kiltie Steel Toe Men's Boots and the Raiders Steel-Toe Wellington must be the most popular pairs from these series. Of course, there are options for soft toe for buyers to choose from, which lowers the price and increases the comfort level.
Waterproof – It's not surprising that both series have excellent resistance against water. The Buccaneer W04821 is a waterproof pair ideal for working in wet conditions due to its premium leather and rubber outsoles. Some users might prefer Buccaneer boots for this feature.
Slip-resistance – Wolverine work shoes can indeed ensure good traction for workers. Both the Buccaneer and Raider models are made with rubber lug outsoles that resist slipping. They can grip the ground well as we walk on slightly wet or oily platforms.
Insulation – What the brand does well for these work boots is good insulation. The combination of high-quality leather and reinforced stitches allow us to work outdoors in the unforgiving winter without frostbite. In fact, we can walk on ice wearing these work boots.
Electrical hazards protection – These boots come with rubber soles for decent insulation, but they are not qualified to use with high-voltage or high-risk work of electricians or linemen.
Wolverine Buccaneer and Raider: Comfort Features
Flexibility – Both collections excel at supporting our feet's flexible movements. This is due to the Wolverine ContourWelt design that allows the shoe to move along with our step, ensuring no rigid hindrance when we run or climb on ladders.
Cushion – The Buccaneer lives up to Wolverine's reputation of making comfortable shoes with its full-cushioned insoles. The Raider does not disappoint in this feature since it has a removable footbed full of soft cushions.
Midsole – The PU midsole is lightweight enough to support our steps without weighing us down. And the good news is both series are incorporated with such midsoles.
Breathability – While Buccaneer comes with wave mesh lining, the Raider features moisture-wicking lining. Both ensure that your feet are dry and comfortable without being irritated by build-up moisture or sweat.
Wolverine is proud of their comfortable work boots that they offer a 30-day comfort guarantee. The energy boost the brand provides for every step we take in their shoes is proof of such premium-quality work boots.
Wolverine Buccaneer and Raider: Style
When it comes to versatility in style, Wolverine Raider series has the upper hand. They have models with higher shafts for users to choose from, thus allowing us to pick safety shoes with more coverage.
The Raider Wellington models are made differently than most shoes in the Raider collections and the Buccaneer. You might want to check out these ones if you want something unique with a long shaft and looking more like a fashionable time.
Furthermore, we also have three color options, including brown, tan, and black for most Raider shoes. On the other hand, Wolverine only makes Buccaneer work boots in dark brown, yet they indeed look professional and rugged.
Wolverine Buccaneer and Raider: Price
There is not much difference between these two boots. You can own a well-fitted and quality pair of work shoes for around $130 – 150. The price might vary based on discount on the brand's website or e-commerce sites.
Frequently Asked Questions
Where are Wolverine boots made?
For your information, most Wolverine boots are designed and made in Michigan. The brand also has several factories across the country. In other words, they are all American-made boots boasting USA styles with a huge collection of work shoes, hiking boots, and fashion shoes.
Wolverine boots near me?
If you are located in the US and seeking a good pair of Wolverine boots, it's best to check the brand's official site for their stores' location.
Conclusion
I do not recommend choosing these pairs for electrical work, yet they are an excellent pick for winter errands and outings outdoors. If you want a fashionable and rugged shoe to do light work, they are good choices.
Wolverine Buccaneer vs Raider, which one is better? Honestly, it's a matter of personal preferences. Both designs are from premium leather, constructed with patented and advanced technology from the brand. Besides, they provide good comfort, cushion, and protection for light-duty work.
We hope that our article offers you helpful info before purchase. You can share your verdict with us or share this article with your friends! Thank you for reading.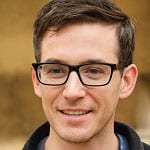 This is Edward Manning, the editor in chief of Construction Informer. Quite a bit of my time is spent researching the market and interviewing experts in the field so that I can give you reliable information.