Who are we           
Alexander M. Thompson
Hi, I am Alexander, forty-seven years old this year. I have been in the construction industry for twenty-five years and have provided a wide range of services. When it comes to expert guidance on site safety gear, you can put your trust in me.
Work in the construction industry is difficult since it requires a high level of expertise and a lot of physical labor. If you're in need of some pointers and advice, feel free to get in touch with me.
Edward Manning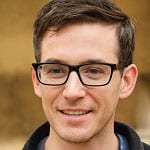 This is Edward Manning, the editor in chief of Construction Informer. Quite a bit of my time is spent researching the market and interviewing experts in the field so that I can give you reliable information.
In short, we've got you covered in every respect, be it the operation of machinery, the building trades, carpentry, or anything else. When you come to work prepared, you won't have to stress about getting it done.
Advertising Disclosure
There might be text links in the sidebar that are ads people pay to have placed there. Their existence doesn't mean Construction Informer endorses them. We do require they are relevant to the site's purpose and they are in good taste, and go to valid URLs. Sometimes companies send things to see if we'll review them. Whenever we do reviews we note in the review if the item was given to us.