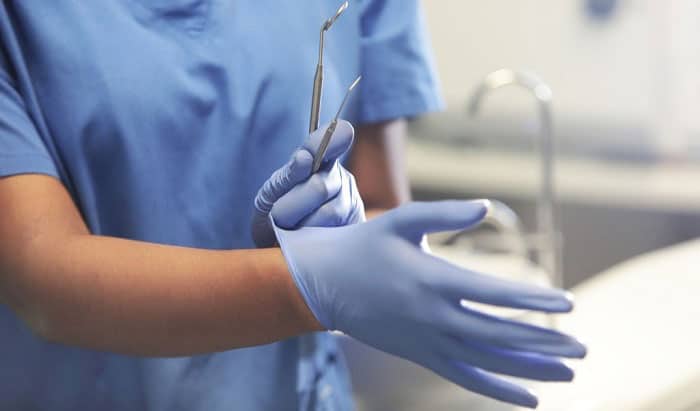 Cranberry gloves are familiar hand protection pieces in clinic settings. Due to their skin-friendly formula and multiple protective features, they are widely used for dental care. With these pairs on, we can prevent the intrusion of germs, harmful fluids, bodily tissues, and more.
But, few of us are aware of things like "Where are Cranberry gloves manufactured?" or "how many gloves does this brand make a year?"
If you are curious about these gloves and wonder if they suit your needs, read on to find out.
Where Are Cranberry Gloves Made?
Cranberry gloves are one of the products manufactured by Cranberry Global. The brand is among the top ones in the industry, producing high-quality gloves for dental use. Despite being a United States glove brand, Cranberry manufactures its gloves in Malaysia.
For your information, the Cranberry nitrile gloves manufacturer is located in Shah Alam, Selangor, Malaysia, and has been around for about 30 years. It handles various processes, including developing products, manufacturing, and distributing gloves.
Their registered company for manufacturing is CRANBERRY (M) SDN BHD. Meanwhile, the official brand name is Cranberry Global.
Cranberry Gloves' Global Sellers and Scam Warning
The Cranberry global distributor policy allows many countries to sell the brand's products outside the United States. Therefore, it is pretty easy to purchase these gloves at a fair price from different places worldwide.
Check out this list to see where Cranberry gloves can be found through authorized distributors: International Markets — Cranberry Global.
However, due to the high demand for protective gloves in the COVID-19 pandemic, many fraudulent individuals and organizations tried to use Cranberry's trademark to sell imitation products. Therefore, it is important to know that the brand does not authorize third-party manufacturing facilities.
To warn buyers, the brand posted a detailed notice about access to Cranberry products, unauthorized companies, and fake products to watch out for.
Frequently Asked Questions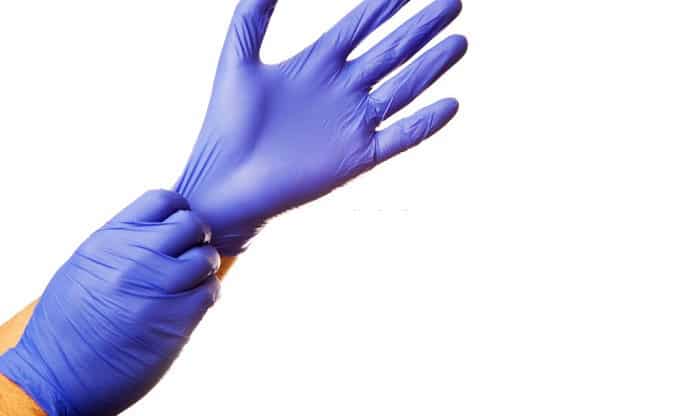 How many gloves does Cranberry make a year?
As the pandemic hit, Cranberry manufactured only 400 million glove boxes in 2020. However, the brand is reported to increase their production to 500 million boxes in 2021.
How thick are Cranberry gloves?
Cranberry gloves' thickness varies due to the different models available in the brand's collection. For instance, thin gloves include the Cranberry Transcend Nitrile powder-free exam models in matte blue with a 2.5 mm thick design. Meanwhile, Evolve models in royal blue are only 2.0 mm thick.
If you want thicker gloves, go for the Cranberry Carbon Nitrile ones in black with a thickness of 3.2 mm, or the Cranberry Aquaprene Chloroprene gloves which are 3.5 mm thick.
Depending on your task requirement, check out the brand's wide range of products to see what level of thickness and protection will suffice.
Are Cranberry gloves FDA certified?
Among Cranberry products, the Transcend Nitrile Exam Gloves underwent rigorous testing and received certification for their protection against Fentanyl. In fact, this model is proved to be effective and safe for use due to the 510k granted by FDA.
What are Cranberry's main products?
Cranberry is well known for its wide range of functional nitrile gloves. The brand produces nitrile classic gloves with sufficient tactical sensitivity, comfort, and prevention of allergies and irritation. Furthermore, we can see in its collection multiple nitrile gloves in different colors: black, pink, dark blue, etc.
For users seeking stretchy and strong gloves, the brand offers products made of Chloroprene. They are powder-free examination gloves marketed under the name Aquaprene.
Moreover, Cranberry latex gloves, vinyl gloves, face masks, and dental dams are also available on the market.
Conclusion
Now, you know the answer to "Where are Cranberry gloves manufactured?" and more information about these products. This brand is among the top glove manufacturers in the United States, with products reaching the global market.
We can acquire authorization to sell the brand's gloves through a submission page on their website. Also, when buying Cranberry gloves, make sure you know the distributor is authorised by the brand to avoid scams.
Thank you for reading.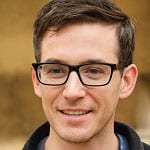 This is Edward Manning, the editor in chief of Construction Informer. Quite a bit of my time is spent researching the market and interviewing experts in the field so that I can give you reliable information.