The mention of cut-resistant gloves does not puzzle many of us, as the item's name is self-explanatory. We can quickly assume that these gloves are made to prevent our hands from being cut by sharp objects. But, there is more to this protective gear for us to know, especially if we need a pair for upcoming work.
So, how do cut resistant gloves work? How many types of safety gloves for cutting are there? Read on to find out the details.
What Are Cut-resistant Gloves, and How Do They Work?
Three elements that make uncuttable gloves are hardness, strength, and rolling action. We can easily notice how the manufacturing technology of cut-resistant gloves are based on these three principles. Furthermore, they can be factors to consider when picking a good pair for protection.
The strength in the fibers used to make the gloves is the first element. Then, manufacturers must engineer substances such as glass or steel into the fiber layers to form the glove harness. Lastly, the rolling action is the inherent slipperiness of glove yarns, as hundreds of their filaments move together to determine the cut-resistance level.
Cut-resistant gloves are designed to prevent our hands from being hurt while handling sharp instruments. In the market, three main types of cut-proof gloves are prevalent:
Seamless knitted work gloves
Metal mesh work gloves
Cut-and-sewn work gloves
Furthermore, they are tested to meet quality standards and classified into different cut-resistance levels.
Cut-resistant Gloves Levels
The American National Standards Institute (ANSI) system tests gloves and gives them a ranking to evaluate their ability to resist cutting. The old system (2005/2011) featured 6 levels from 0 to 6, of which level-0 gloves do not have cut resistance, and level-6 pairs provide the best protection.
The updated ANSI/ISEA system in 2016 shows a new rating scale of cut-resistant levels, ranging from A1 to A9. In this new system, the grams indicate the weight required to cut through the glove material with 20 mm of blade travel.
A1 – Level 1: ≥ 200 grams
A2 – Level 2: ≥500 grams
A3 – Level 3: ≥1000 grams
A4 – Level 4: ≥1500 grams
A5 – Level 5: ≥2200 grams
A6 – Level 6: ≥3000 grams
A7- Level 7: ≥4000 grams
A8 – Level 8: ≥5000 grams
A9 – Level 9: ≥6000 grams
What Are Cut Resistant Gloves Made of?
The selection of cut resistant fabric determines the strength and protection capability of the work gloves. Here're the common materials you might encounter while searching for a functional pair:
1. Kevlar (Para-aramid) Fiber
This high-strength fabric is commonly used to construct protective equipment for workers due to its heat resistance and high density. It is among the cut-resistant fibers used to construct protection gloves at level-2 cut resistance.
When using Kevlar fiber gloves, we can enjoy lightweight, flexible, and comfortable wear. They also protect our hands from heat and flame, and thus are often used in kitchen settings and automotive applications.
2. Spectra Fiber
The next level of strong cut resistant material is the spectra fiber. It is formulated from ultra-high-molecular-weight polyethylene fabric (HPPE) that is both lightweight and incredibly durable.
Gloves made from this fiber have multiple protection features, including water, chemical, and UV ray resistance. We can encounter Spectra high-strength work gloves with ANSI cut-protection levels of 4 to 5.
3. Dyneema Fiber
This cut proof material is also manufactured from the same polyethylene fabric (HPPE) as Spectra fiber, bearing a high level of durability. In truth, both materials are stated to be stronger than para-aramid fibers and steel per unit weight.
Dyneema has many similar protective features as Spectra fiber, including being ultra-strong yet lightweight and flexible. In addition, Dyneema gloves are around cut resistance ANSI level 4 or 5.
4. Metal Mesh
Safety gloves for cutting made of metal mesh are widely used by butchers. Anyone working with a hand knife, slicer blade, or any sharp tool can wear metal mesh gloves to avoid being cut. High-quality mesh gloves can reach a cut-resistance level of A5.
Instead of using high-strength fabric, the manufacturers rely on stainless steel to make ambidextrous and protective metal mesh gloves.
Safety cutting gloves made of metal mesh might offer maximum resistance against cutting and slicing, yet not all of them can shield against punctures.
How Do Knife Gloves Work?
Knife handling or knife safety gloves are similar to cut-resistant work gloves. We can use cut-resistant gloves made of high-strength fiber or metal mesh as safety gloves to protect from knife cuts.
As long as you pay attention to the protection level and analyze your working requirements to choose the right pair, it will suffice to slice and cut just fine.
Also, there is a product called a finger knife glove. Such a design acts as a small knife attached to a mold covering our thumb and index finger. It is not a protective device but a working tool for farmers, cooks, etc.
Conclusion
How do cut resistant gloves work? The answer is shown clearly in our article content above, showing you the principles and materials used in making cut-resistant gloves. Hopefully, you can choose a pair that protects your hands when handling sharp tools and instruments.
If you find our article informative, feel free to share it with others or leave a comment below. Thank you for reading.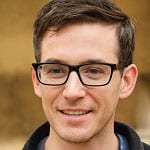 This is Edward Manning, the editor in chief of Construction Informer. Quite a bit of my time is spent researching the market and interviewing experts in the field so that I can give you reliable information.