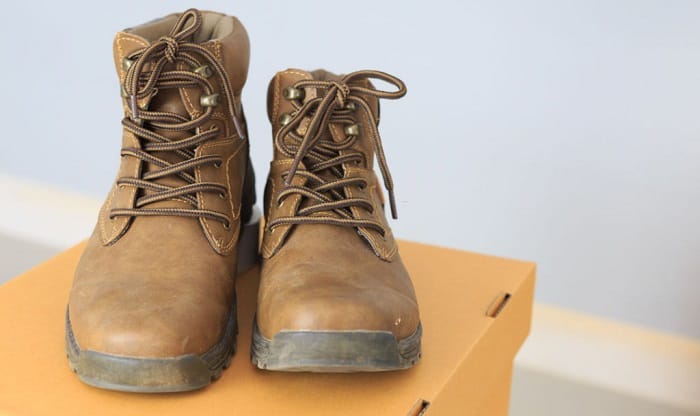 Upon purchase, the boot type, which caters to specific needs like tactical boots or construction boots, is undeniably essential. And when we already decide on a particular kind, it's time to consider other factors, including the boot heights.
In truth, the boot dimensions, especially the selection between higher or shorter boots, make a difference in our daily routine regarding our comfort, movements, and more.
So, 6 inch vs 8 inch work boots, which one will benefit your work and daily life? We will have a complete overview of both types, offering you details to make the right decision. So, read on!
6 Inch Vs 8 Inch Boots: Flexibility
In general, six inch boots offer better flexibility in walking, jogging, and running than 8 inch boots.
The shorter boots offer good ankle support, thus ideal for treading on uneven terrain at the worksite. They are flexible enough for our feet to walk long distances, especially when hiking, without feeling much restrain and pain. Workers who climb up and down on a ladder to handle tasks or rescue will prefer six inch boots.
8 Inch Vs 6 Inch Boots: Protection
While 8 inch boots seem to be rated with less flexibility than the shorter ones, they excel at providing extra support and protection. If you want better coverage and extra safety for your feet, leg, and skin, the longer one is the right boot to choose.
They reduce the parts of our legs exposed while offering good ankle support. Therefore, we are guaranteed better protection when wearing them for recreational activities or outdoor activities in the jungle.
8 Inch Vs 6 Inch Boots: Comfort
Since 8 inch boots seem to have more restrictions, workers might need some time to break them in and feel comfortable inside such tall boots. At the same time, shorter work boots at 6 inches require shorter break-in time, and naturally, are deemed to be more comfortable.
Good ventilation is another thing that determines the level of comfort for work boots. So, if you wear 8 inch boots due to job requirements, make sure to go for ones with good ventilation. In that case, work boots with side zippers can be a good choice.
Furthermore, taller and longer boots are often heavier, especially those made of premium and tough materials. So, there should be some compromise when choosing a rugged boot at 8 inches, which is a bit extra weight.
What to Look for When Buying 6 Inch Work Boots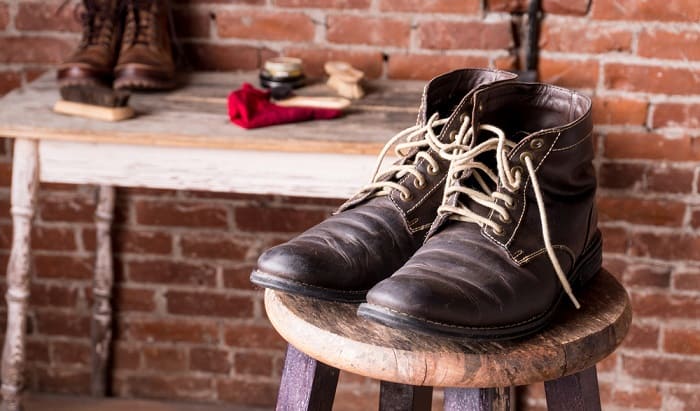 The best six inch boots surely help in various duties with their safety features. Let's see what we can and should expect to have with the right pair:
Safety toe caps: 6 inch composite toe boots or designs with steel and aluminum toes can protect our feet from heavy falling objects and compression, which often happens at the construction or harbor freight sites.
Slip-resistant outsoles: Rubber, PU, and TPU outsoles are ideal for carrying heavy loads on wet or slippery surfaces. We can also rely on rubber-Eva outsoles for the added traction to prevent injuries at the workplace.
Cushioned footbeds: For extra comfort, many famous brands like Irish Setter, Carhartt, or Timberland all have 6 inch work boots with cushioned insoles. Hence, we can easily find a quality pair that supports our feet for long hours without hurting.
Mesh lining: These boots are known for their breathability, so it's common to see pairs with moisture-wicking mesh lining. So, playing sports or working outdoors is bearable, or enjoyable even.
Padded top collars: Walking shoes should be packed with top collar padding to prevent ankle pain. Besides, the addition will embrace our legs better, delivering a good and comfortable fit.
Waterproof membrane: Tasks at outdoor worksites require a proper waterproof feature, and the shoe membrane is the part you look into when seeking a good pair.
Durable materials: 6 inch boots are popular on the market, so finding a product made of high-quality leather is never a hassle. It can offer long-lasting use and prevent liquid from entering our boots.
Electrical hazard resistance: Indeed, we can find 6 inch work shoes for electricians or workers who deal with electricity. These models often come with composite toe caps and thick insulation. Just be aware of the voltage and certification for this feature.
What to Look for When Buying 8 Inch Work Boots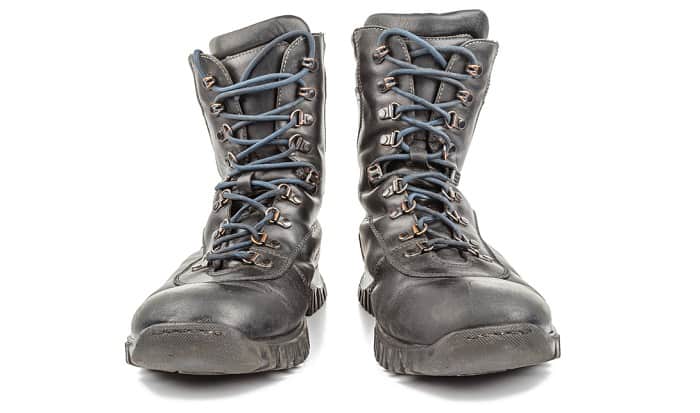 There are many safety features we can expect to see in common 8 inch work boots. They have many benefits and offer more protection in some aspects, yet providing just as good an experience for wearers.
Vent holes: As the work boots cover more of our legs, the manufacturer must add vent holes near the shoe arches for better airflow. So, if you want breathable 8 inch boots, look for one with a ventilating function.
Safety toes: High-quality boots for heavy work should come with safety toes made of alloy, composite, or steel. You can always find a good pair from Danner, Thorogood, or Georgia to protect your toes.
Tough flex outsoles: This feature is required to offer us sufficient traction and flexibility. Many users will be hesitant as they think 8 inch boots might restrict their movements at some points, but this feature might ease their worry.
Waterproof membranes: Workers will not be disappointed when seeking water-resistant or waterproof boots at 8 inches since it's pretty much a given function for work pairs. It's either Gore-tex, Storm Defender, or X-stream membranes, which are all reliable.
Good insulation – In the unforgiving winter, a higher work boot should guard us against the wind, water intrusion, and low temperature. In that case, you can rely on 8 inch boots for thick insulation and coverage.
Cushioned insoles and EVA midsoles: Let's not forget that we can enjoy good comfort from a high boot; just make sure you look for these features in the chosen pair.
Electrical hazard resistance: Well-made models for electricians indeed can protect us from up to 18 000 volts when maintaining good flexibility for our feet. Look up Carhatt and Irish Setter collection for these fantastic shoes.
6 Inch Boots Vs. 8 Inch Boots: Which One is Better for Our Jobs
The boot height, safety functions, and additional features let us know which shoe we should buy. So, let's check out some recommendations:
Hikers and Joggers – 6-inch pairs should suffice here, even when you get into a place covered in thicker vegetation than usual. You need a comfortable and flexible boot with enough coverage, slip resistance, and a moisture blocker.
Construction workers – It depends on which duties you take to choose the right pair for better support. Climbing and bending should benefit from a shorter version. Yet, it's the safety features like slip electricity resistance that matter more to a construction worker.
Military personnel and police officers – Police are geared with 6-inch boots for their patrols. Meanwhile, military forces might require boots at 8 inches for extra protection. They need a good shield against thick bushes, harsh weather, and slippery roads while marching.
Furthermore, security guards might prefer 6-inch boots since security positions require first responders in emergencies. Meanwhile, a good pair of short boots is ideal for lighter manual labor, farm work, commercial industry tasks, etc.
Conclusion
When purchasing your boots, there are many factors to consider. From safety designs like injection molded supports to cushioning soles, we should choose a pair that gives us just about anything our jobs require.
Among those criteria, we should also be sure about the ideal size for our pair to enjoy a good fit, flexibility, and comfort. Among the common boot heights, 6 inch vs 8 inch work boots is popular. Hopefully, you make the right choice to avoid wearing the wrong boots for work.
We would be happy if our article could help! And feel free to share it around.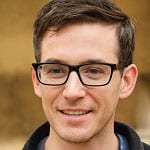 This is Edward Manning, the editor in chief of Construction Informer. Quite a bit of my time is spent researching the market and interviewing experts in the field so that I can give you reliable information.