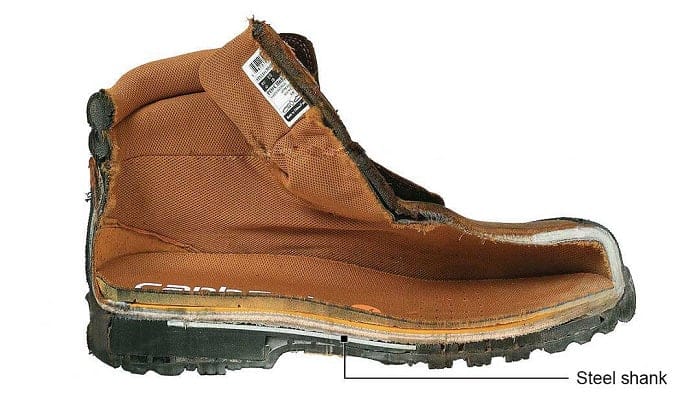 You might probably be wondering what work boots to wear so you can be more protected while working. If you still haven't got one and are planning to buy a pair for your work, then you should probably make sure that it's a pair of steel shank boots.
A work boot might just be your most important item; as they say, you can do anything with the right boot! But what is a steel shank in a work boot anyway?
What is a Work Boot Steel Shank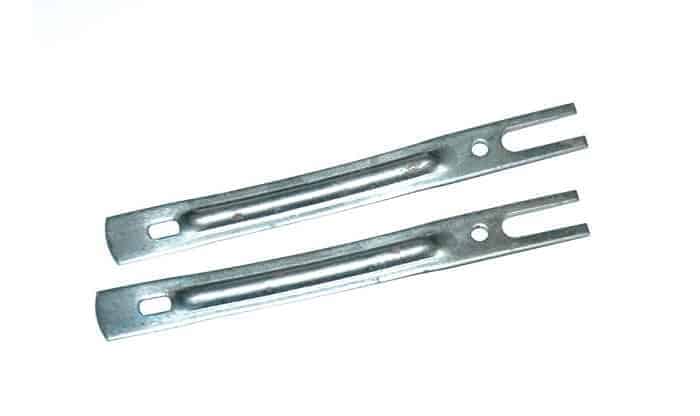 The work boot steel shank is a narrow piece of rectangular, thin, flat, and molded steel that a shoemaker tuck inside a boot for an added layer of protection for the wearer.
You cannot see a tempered steel shank in your boots as the piece is lodged inside below the arch between the boot insole and outsole.
If you want to know how a work boot steel shank is placed in a boot, check out this video to see how:
What Does a Steel Shank Do in a Work Boot
The primary purpose of a steel shank in boots is to protect the wearer's feet. It helps stabilize the outsoles of a boot so you can walk or run with a good balance while using it during work.
It provides some structural support in the gap area of the boot, which is the heel and the pad, that has no contact with the ground. The steel shank helps prevent injuries and supports your feet, legs, and upper body as you move around.
There are different types of boot shank a shoemaker inserts in a work boot aside from a work boot steel shank, there is also fiberglass, plastic, or nylon, but the steel shank is considered the standard of all the types of boot shank because of its sturdiness.
What are the Benefits of Work Boots with Steel Shanks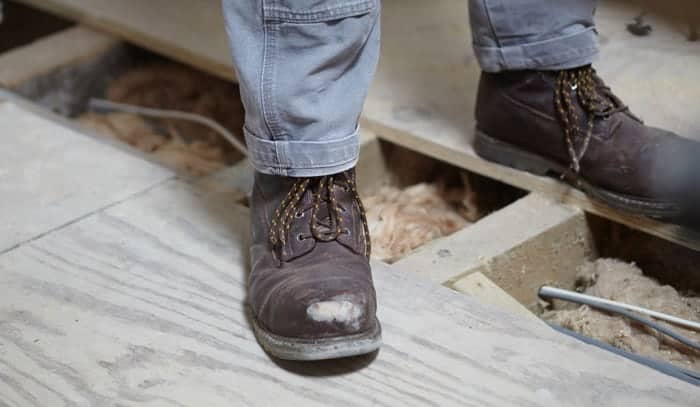 Not all work boots come with a shank since it depends on the boot type you need to use. But a work boot with a shank like a triple rib steel shank is still the better choice because of the health benefits and protection it provides.
Below are some of the benefits you can get from using work boots with steel shanks:
It provides you leg and back support
It protects your feet from injuries or punctures from sharp objects
It stabilizes your movements, thereby maintaining a good balance while at work
It is a cost-saving item because of its durability, so it can last longer
The steel shank can preserve the shape of your work boots, making them wearable for a longer period
It increases floor grip, thereby preventing floor slips
When to Use a Steel Shank Work Boot
As stated above, not all work boots or boots, for that matter, feature a shank because it depends on where you're going to use it. A steel shank can also be inserted in a dress boot, mountaineering boot, cowboy boot, combat boots, and many more.
If you work in any of the following, then you should be geared with a tempered steel shank for all-day protection and comfort:
Walking around in construction sites where sharp objects such as scrap nails are everywhere
If you work as a lineman, a roofer, or a painter that uses a ladder constantly
If you work in a factory dealing with sharp objects or heavy materials
Operating a heavy equipment
Working as a security officer
If your work requires you to be consistently on-the-go
Conclusion
Now, you already know the answer to "what is a steel shank in a work boot?" and of course, be aware that steel shank boots are a good investment. It is helpful, especially if your work involves doing vigorous activities. You need something to protect your feet, provide a good balance, and prevent your legs and back from soreness. Besides, you also can refer to other boots such as alloy or steel toe boots by check it out here.
There are many choices for work boots with steel shanks, and when you choose one, you can go for either the color or the style. Whatever you choose, as long as it has a steel shank, you are making the right choice!
Hi, I am Alexander, forty-seven years old this year. I have been in the construction industry for twenty-five years and have provided a wide range of services. When it comes to expert guidance on site safety gear, you can put your trust in me.