A framing tool belt is different from one made for construction, finishing or other jobs. The best framing tool belt for homeowner should allow you a free range of movements as you climb, retrieve tools, bend to work, etc. Your tool belt will set the pace and style of your work, so it is crucial to choose the most suitable one.
But, how can we know something is the right framing belt for us? Of course, there are parameters that determine the best characteristics of the ideal belt, and here are three of them:
Storage design – Most framers have a set of tools they frequently use for their tasks. Therefore, looking at the tool collection will give us a clue about how many holders, sleeves, or hooks we need on the tool belt.
Furthermore, make sure to opt for one with bags sitting on our sides instead of our fronts to ensure free legs movements.
Durability – A tool belt's durability is showcased in its materials and reinforcement features. In detail, leather pieces are indeed the top-rated belts that last longer without sagging or tearing. Furthermore, look for designs with robust stitching and rivets to withstand heavy loads.
Type – Some users may seek a tool belt only, or one with suspenders, or simply just an extra pouch. We must know which set will suffice our current requirements to select quickly without wasting our budget.
We know the variety of products available can be overwhelming. Therefore, we made a list of the highly-recommended tool belts that framers have used and loved throughout the years. Check them out below and read our subsequent buying guide for more shopping tips.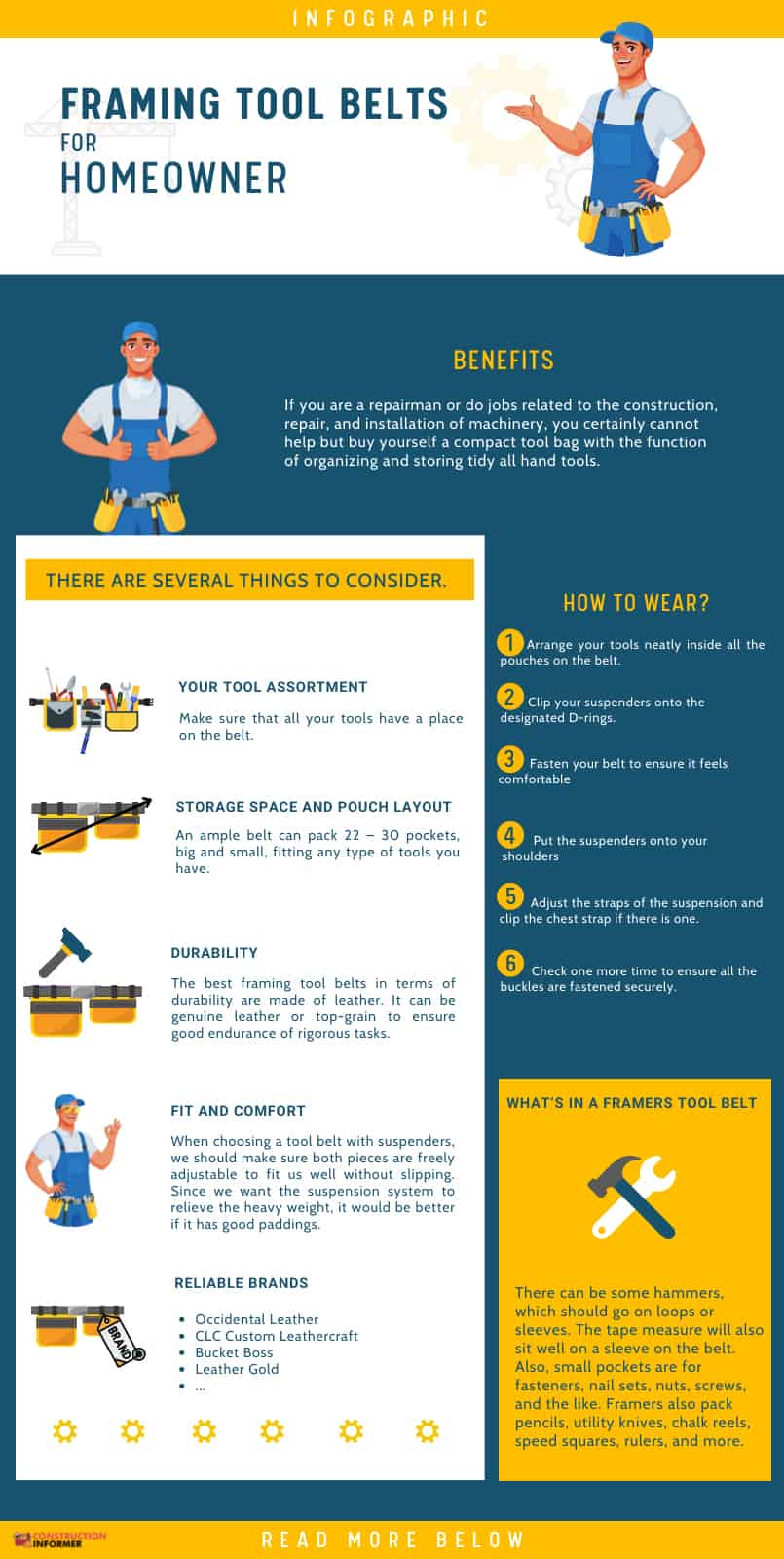 Featured Products
Best Overall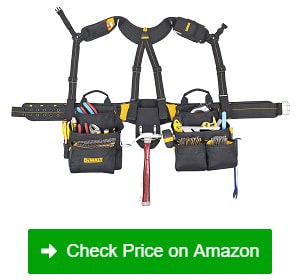 DEWALT DG5617
– A well-balanced system
– Flexible belt and suspender
– Comfortable padded suspenders
Editor's Pick
Bucket Boss Builder's Tool Belt 50200
– Removable tool holders
– Decent performance at a low price
– Waist size measuring 52 inches
Premium Choice
Occidental Leather 8089
– Multiple wide-open pockets
– Durable leather construction
– Adjustable and comfortable to wear
Top 11 Framing Tool Belt for Homeowner Reviews
1. DEWALT DG5617 Pro Framer's Combo Apron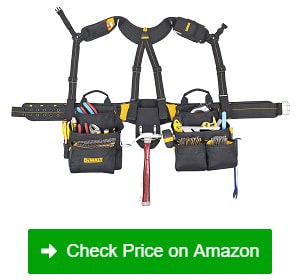 Carrying heavy tools for framing tasks requires neat organization and a durable belt. The good news is the DEWALT DG5617 Pro Framer's Combo Apron can offer both, ensuring all pieces are packed securely as we work. So, what makes this design such a good choice?
First of all, the system is well-balanced. With the full set of a belt, two main bags on both sides, and a suspender system, we can handle tasks at a great height without losing our balance.
Besides packing essential tools for framing, this design can accommodate secondary tools with its ample 20 pockets. There are designated sleeves for parts, nails, pencils, hammers, etc. Workers can also store personal belongings like keys inside the zippered pocket for security.
Flexibility is another good thing about this framers tool belt combo. In fact, we can adjust the belt to fit waist sizes from 29 to 46 inches. Also, the suspender is customizable to sit securely on our shoulders without slipping.
When looking for a framing tool belt with suspenders, comfort is an important factor to consider. Luckily, this design can ensure that we feel comfortable with its padded suspenders. Furthermore, the roller buckle adds to the overall comfort with its stability and easy use.
However, I cannot fit my smartphone into the added phone pocket since it is not big enough.
Pros
A well-balanced system with a belt, ample bags, and suspender
20 pockets for essential tools and secondary tools
Has sleeves for parts, nails, and a zipped pocket
Flexible belt and suspender that allows adjustment
Comfortable padded suspenders with secure and easy-to-use roller tongue
Cons
The cell phone pocket is small
Overall, I deem this product a decent carpenters tool belt with suspenders. Its storage space and secure fit are easily my favorite things about its system.
2. Bucket Boss Builder's Tool Belt 50200
At one-fifth of the Occidental belt price, which many framers cannot afford when starting out, the Bucket Boss delivers decent performance. To my surprise, it holds up quite well despite frequent abuse.
For wood-framed building tasks, we need tool bags that carry all necessary tools. In that case, this spacious design can suffice. It features multiple ample pouches for framing tools, along with a steel loop and web loop for hammers.
Also, we can remove the holders and reposition them to organize our tool assortment better. Such a feature proves this belt's appeal as a versatile and flexible product for different tasks, including carpentry, framing, and construction work.
Notably, sagging is not an issue with this framing belt, even though it is not made from top-notch materials. The manufacturer adds barrel bottoms for pouches to carry weight and maintain their shapes.
On the tool belt, there are monster grommets for reinforcement and a steel buckle to secure the whole set. The brand also calls this model an infinity belt since it can accommodate a large waist measuring 52 inches. Therefore, it is a good pick for workers with a large build.
The only downside of this design must be its lack of space for speed squares. Other than that, the whole belt will function fine for years to come.
Pros
Decent performance at a low price
Features multiple tool pouches and hammer loops
Removable tool holders for easy organization
Added barrel bottom for each pocket to avoid sagging
Features monster grommets for reinforcement and steel buckle for security
Infinity belt, accommodating a waist size measuring 52 inches
Cons
Lack a designated holder for speed squares
Indeed, this Bucket Boss original series is among the affordable yet functional tool belts for carpenters. Its superb capacity, versatility, and long belt perform well for various tasks.
3. Occidental Leather 8089 OxyLights Framer Set
Occidental Leather is reputable for producing top-notch work gear for workers handling heavy-duty tasks. In their collection, the 8089 OxyLights Framer Set is a quality tool belt for professionals and homeowners alike.
I love how this framing tool belt is incredibly durable, from the superior leather materials to its reinforcement features. With such a robust construction, we can pack all the tools, including heavy and sharp ones, and expect little to no sagging over time.
Many workers reported using this bag for nearly a decade! That's impressive, considering how most of them handle tasks in harsh conditions all the time.
I consider this one among the top-tier framing bags when it comes to spacious and well-designed storage space. In fact, all the pockets are wide open for easy access and retrieval while secure enough to not let tools fall out of them. Also, the product can hold large-sized framing tools, including a 30-inch Stanley or a 25-inch Fat Max.
A reliable tool belt is not just about durability. Needless to say, the belt will be deemed useless if it fails to deliver good comfort for users. But, we should not worry about such a thing with this Occidental leather tool belt, as it is very comfortable to wear. It is more lightweight than many of us might expect and freely adjustable.
However, for those same reasons, this tool belt is available at a much higher price than standard designs.
Pros
Durable leather construction for up to 10 years use without sagging
Multiple wide-open pockets for easy access to framing tools
Spacious pouches to keep large-sized gear
Adjustable and comfortable to wear
Cons
A high-priced framing belt
Among the tool holders I have used for framing, this one is among the best. I expect to reap the benefit from this purchase for years to come.
4. Style N Craft 98434 Pro-Framers Combo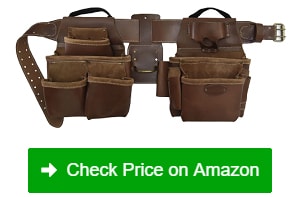 Besides the strikingly good look, the Style N Craft 98434 Pro-Framers Combo stands out as a high-quality tool belt with reliable durability.
This framer tool belt is constructed with top-grain leather, which is soft yet robust for heavy-duty tasks. The design is reinforced with stitches and rivets for improved strength to hold extra tools without wear and tear. Also, I like that among the 17 pockets available, there is a spot to insert my speed square.
Many workers, including me, love the look of this leather framing tool belt. It is not exaggerating to say it is among the finest in the market. With its oiled leather and contrast stitching, the piece possesses a cool and stylish look that I did not know can be achieved with work gear.
Another striking point about this Style n craft framing tool belt must be its double prong roller buckle. Such a locking mechanism, along with the 3-inch tapered belt, ensures a stable and secure fit on our waist.
Lastly, this versatile framing tool belt can accommodate any waist ranging from 34 to 46 inches with clothes on. It means we can wear extra protective clothing for winter or tasks without worrying about adjustment.
Still, it is understandable that some workers want it to be a bit thicker so the pouch retains its shape better and allows quick access to tools.
Pros
Top grain leather tool belt with rivets for heavy duties
Has 17 framing tool pouches for storing necessary tools
Stylish framing tool belt with nice oiled leather and contrast stitching
Secure hold around the waist with double prong roller buckle and tapered belt
Fits waist with clothes from 34 – 46 inches
Cons
Not as thick as some workers like
Among the framing tool belts I have used, this one has a nice finish and proves to be durable and lightweight. Regarding its minor downside, such a feature is expected considering its price.
5. CLC Custom LeatherCraft 51452 Pro Framer's Tool Belt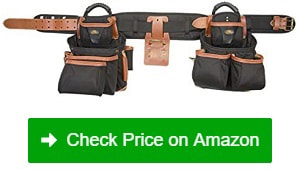 According to one framing tool belt review from a worker framing house for more than 30 years, this CLC tool belt is their ultimate choice. According to many framers, they actually prefer this one to their old Occidental leather one. It is a matter of personal preference, but rather an interesting suggestion.
I tried this CLC custom Leathercraft design after reading multiple rave reviews about it. It is indeed the right tool belt for framing jobs. For one, there are 27 pockets to fit all primary tools, parts, and small tools without mixing everything up.
There are eight main reverse pockets I use to store nails, utility knives, pencils, chalks, etc. Despite being fully packed, the tool belt does not spill its content. Besides, its added handles allow carrying tools around conveniently.
At first glance, there might be doubt about this framing tool belt's ability to hold up in harsh conditions. But, after a long time of use, I am still surprised that it is durable enough to resist sagging and cutting when in contact with sharp tools. The combination of the 1680D ballistic material with leather trim is indeed formidable.
In terms of adjustability, this one can be considered a universal tool belt that fits waist sizes from 29 inches to 46 inches.
However, I expect a better way to secure the bags onto the belt. The Velcro straps are not up to the task, so I had to replace them three months in.
Pros
Good framing tool belt for long-term use
Features 27 pockets, including eight reversed ones for small tools
Does not let tools fall out even when fully packed
Has two handles for carrying the belt around
Holds up pretty well due to its 1680D ballistic material and leather trim
Fits waist sizes of 29 inches to 46 inche
Cons
The velcro straps need replacement after some months
CLC makes
good tool belts for carpenters
, and this one is not an exception. There is room for improvement in this design, but its overall performance is worth the investment.
6. OX Tools Four Piece Construction Rig
This OX Tools Construction rig must be the best choice among the framing tool belts at an affordable price range. I was totally won over by its comfort and ideal layout for organizing tools.
But first, let's talk about how this tool belt set withstands frequent use so well. As I scrolled through the design features, I noticed information about its high-quality leather with rivet and double-stitching reinforcement. I can feel its ruggedness and experience its excellent resistance against tears upon using the belt.
Shortage of space for framing tools is not an issue with this ample and convenient design. It has one Pro tool bag for large gear, three fastener pouches, and three leather hammer holders designed for easy access. With 22 compartments provided, we can stack all the tools we possibly need for upcoming tasks.
The great thing is, its heavy-duty belt will ensure no sagging or pinching on our waist, even when we fully pack the bags. In detail, this framing tool belt is 3 inches wide with a strong belt tunnel to secure all heavy bags in place while we move and perform our tasks.
However, there are two size descriptions for the product, which may confuse buyers. In reality, the 29-37'' waist size is more accurate, as the belt doesn't fit 46'' waists.
Pros
Built with high-quality leather with rivet and double-stitching reinforcement
Features 22 compartments, well-arranged for framing tools
Has tool bag for large gear, fastener pouches, and leather hammer holders
A rugged 3-inch belt ensures no sagging and pinching on our waist
Cons
Does not fit a waist size up to 46 inches
As long as we are sure this framing carpenter tool belt fits our waist size, there is no need to worry about the purchase. It works as intended with a smart layout of framing pouches and holders.
7. Occidental Leather 9515 OxyLight Framer
Another model from Occidental makes it to our list of the top-rated framing tool belts, which is not surprising. This 9515 OxyLight Framer can load heavy tools while ensuring comfortable wear.
I can climb the roof and ladder to handle tasks while carrying heavy tools on this rugged belt. This piece makes good use of premium top-grain cowhide and copper rivets to deliver excellent durability. I've encountered people wearing this piece in the most rigorous working conditions.
What's notable about this premium framing tool belt is its well-designed tool holders. In detail, the framing bags on the right side are for hammer, knives, pencils, and chisels, all specialized tools for framing tasks.
Furthermore, fastener pouches will accommodate nails, driver bits, tri-squares, and the like. With such storage areas, we can quickly retrieve tools.
Indeed, this tool belt with a practical design is incorporated with D-rings. The added pieces are for when we install a suspender system to ensure equal weight distribution of heavy loads.
Regarding the waist sizes, this one is adjustable to fit 32 inches to 41 inches, proving that it is rather versatile for seasonal clothes. Besides, it is comfortable enough with a rather wide and padded belt.
Of course, this Occidental tool belt is not an affordable option for many buyers, especially newbies with a tight budget.
Pros
Heavy-duty framing tool belt made of top-grain cowhide and copper rivets
Well-designed pieces with left and right pouches for specific tools
Available D-rings to install shoulder straps or suspender
Fit a waist size of 32 inches to 41 inches
Comfortable wear with wide and padded belt
Cons
Not ideal for workers with a low budget
I can attest that this design is among the most favorite tool belts for framers money can buy. It keeps all the basic tools and secondary gear at the right place for retrieval.
8. Dickies 4-Piece Carpenter's Rig
Another option worth considering for framers is the Dickies 4-Piece Carpenter's Rig. This complete belt and suspension set is surprisingly lightweight, making my work a lot easier than before.
Many workers hate heavy rigs, no matter how durable the piece is. They are willing to compromise the ruggedness with less bulky and heavy belts. In such cases, this is the most suitable tool belt to rely on, as it only measures 0.65 pounds. Notably, it is a breathable and comfortable belt made with moisture-wicking and mesh padding.
But, it does not necessarily mean that this model fails in offering rugged use. In fact, this framing belt is of decent quality with durable canvas that resists ripping.
We value spacious storage space when purchasing belts to hang tools. Knowing that, Dickies offers wide bags for hand tools on both sides and an additional hammer loop. There is also an elastic phone pocket on the rig. Despite the small size, this pocket can secure our keys well.
When carrying extra tools, we need suspenders to transfer parts of the heavy load from our waist. That's why this design features a padded suspension rig to distribute weight evenly. Besides, the steel double-tongue roller buckle ensures easy use and a secure hold for our balance.
Still, there should be a chest strap across the suspender to keep the whole rig together, especially when carrying heavy loads. So, I suggest adding a velcro strap there.
Pros
Lightweight (0.65 pounds) and less bulky belt for framers
Comfortable padded belt with moisture-wicking mesh
Durable canvas construction to resist ripping
Features wide bags, a hammer loop, and a small pocket on its suspender
Features padded suspenders for better weight distribution
Has a steel double-tongue roller buckle for a secure hold
Cons
Requires a chest strap to hold the suspenders better
From my experience, this framing tool belt is ideal for long-hour work due to its padded rig and lightweight design.
9. Leather Gold 3150DP Carpenter Pouch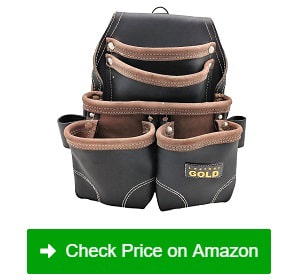 Suppose we have a decent-quality belt already, but the bags do not give enough space for the extra tools. In such cases, the Leather Gold Heavy Duty Carpenter Pouch can be a life-saver.
We sometimes need to bring more tools since certain framing tasks are too complicated. Or it is simply because our old bag is torn out badly due to sharp tools, so we need this rugged leather holder to take its place. Of course, it can withstand rigorous conditions well with high-strength stitches and rivets as reinforcement.
As a removable pouch, this design is of excellent quality. Besides, it has ample space in 5 pockets for framing tools. It can house multiple nail sets and bits, along with knives and other hand tools. I appreciate the two snap loops designed for medium-sized gear on both sides of the pouch.
The piece's dimensions are 12.5 inches wide and 12 inches high, which are pretty normal. We can look at these figures to determine if it can accommodate our tool assortment.
Good compatibility with tool belts is another reason why this design is popular among carpenters. It can fit a standard tool belt with a width of 2.75 – 3 inches, and it secures itself well onto the belt due to the rugged loop.
However, I had to cut the little tab on the inside of this pouch to prevent pinching. Other than that, it works wonders.
Pros
Rugged leather holder to withstand harsh conditions
Features high-strength stitches and rivets as reinforcement
Has five pockets and two snap loops to hold tools of various sizes
Standard 12.5x 12-inch dimension
Durable loop to secure on 2.75-3-inch tool belts
Cons
The little tab inside must be cut before use
The Leather Gold pouch makes a wonderful replacement for any old and saggy framing bag. Its high compatibility with tool belts and spacious storage space ensure convenient use for homeowners.
10. Dead On DO-FR Framers Rig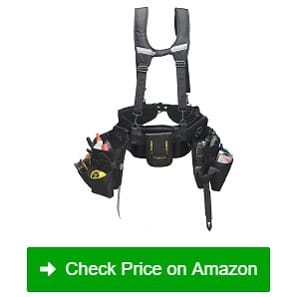 The Dead On DO-FR Framers Rig is famous for its impressive capacity, featuring around 32 framing tool bags of different sizes.
As we need to stack small pieces or larger tools like knives and measuring tapes, this one is a good framing belt for daily work. Besides the four front holders designed in the form of boxes to keep nails, the tool belt also has a pocket for the rafter square.
The debate about whether this tool belt rig can withstand tears goes on. But in my experience, it holds up quite well, considering the amount of gear I load on the belt every day. Indeed, its ballistic nylon fabric suffices frequent use and seems to be more durable than expected.
The excellent thing about this whole system must be the comfort it delivers. Due to the moisture-wicking lining on its belt, wearing the rig for long hours is much more bearable.
As the set packs multiple holders with a breathable tool belt and lightly-padded suspender, its price surprises me. In fact, it must be among the most budget-friendly choices for framers.
I should point out that the suspenders should have a cross-back connection point to hold the whole set together. As the shoulder straps tend to slip off when I climb, I have to install the backstrap on my own to prevent it from happening again.
Pros
Has a rafter square pocket and front boxed holders for nails
Made of ballistic nylon fabric, durable enough for frequent use
Comfortable to wear with moisture-wicking belt lining
Affordable set packing a tool belt, multiple bags (32), and a padded suspender
Cons
There should be a chest strap to hold the suspender system
Overall, I am happy with this belt after a bit of tweaking. It is one of the highest ranking framing tool belts at this price range.
11. Leather Gold Carpenters Tool Pouch 3350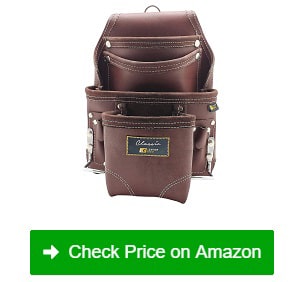 This final piece is also an excellent alternative for an old torn bag that no longer accommodates heavy tools for our framing tasks. We can rely on the Leather Gold Leather Pouch for easy tool storage and access.
First of all, it does not disappoint in terms of durability. When buying a new holder, we should never opt for a flimsy one that needs replacement after some months. Therefore, picking this heavy-duty holder makes excellent sense. Its robust stitches and premium leather can ensure long-lasting use.
What's more, this carpenter pouch is compatible with most standard belts with its wide loop. In fact, I installed it onto my Buckaroo tool belt, and it works just fine. Plus, its tanned finish adds an elegant and stylish look to my belt set.
Carpenters and framers go for this design mostly because of its ample space. In fact, it provides 10 pouches to insert small and large-sized hand tools, along with nails and bits without spilling the content. Also, we can hook our hammers onto the steel holders at the bottom.
Since this pouch is removable, users can place it on either side, depending on their dominant hand, for easy tool retrieval.
The only note for potential buyers of this product is to avoid stacking the upper compartment with bulky tools. It is better suited for small pieces and parts.
Pros
Durable pouch with robust stitches and premium leather
Compatible with various standard tool belts
Offers a tanned, elegant look
Features 10 holders and metal hooks for hammers
Removable, thus allowing easy arrangement on either side
Cons
The upper holder is not for bulky tools
Overall, as long as we neatly arrange tools inside this pouch, there is no issue in accessing the right piece we need during work. Moreover, it looks rather good and holds up well for various tasks.
What to Look for When Buying Framing Tool Belts for Homeowner?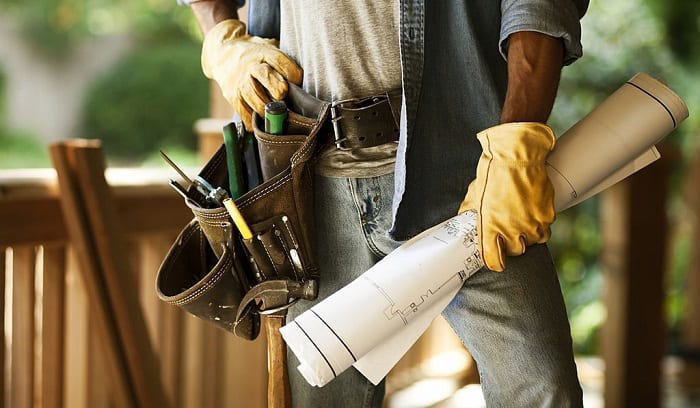 When buying the right framing tool belt for your work, there are several things to consider.
Your tool assortment – Let's look at your collection of essential tools first, from indispensable ones to secondary pieces. Which ones do you bring to work every day? Do you want to hook your nail guns onto the belt? Do you have one tape measure or two, and what are their dimensions?
Such questions help you narrow down the choice for your ideal framing tool belts without having to browse through endless designs available. Make sure that all your tools have a place on the belt.
Storage space and pouch layout – Right after you list down your tools and have a good grasp of the storage space you want, check out products with enough capacity. An ample belt can pack 22 – 30 pockets, big and small, fitting any type of tools you have.
Smaller ones only feature 10– 15 holders with extra sleeves and hooks to keep your hammers and tape measures.
Furthermore, how these pouches are arranged is also important, since we aim for easy tool access and quick retrieval. We should choose a design with wide-opening holders and suitable bag sizes on both sides to keep our main and secondary tools.
Durability – The framing tool belts in terms of durability are made of leather. It can be genuine leather or top-grain to ensure good endurance of rigorous tasks. Such belts can withstand wearing and tearing as they resist sharp tools and heavy load without losing the bag shapes.
But, we should expect a very high price for such premium tool belts with bags, as they can last up to a decade and more.
Meanwhile, more affordable options are mixtures of various materials, with rivets and stitches as reinforcement features. Such pieces should help us carry heavy tools for quite some time.
Finally, we cannot trust a cheap tool belt to last very long or have practical features. Therefore, it is recommended to invest a bit more money in a belt that can keep up with our work.
Fit and comfort– Without sufficient comfort and a good fit, a durable tool belt is rendered useless. Generally, we should look for a belt that is quite wide, at least 3 inches, and without pinching issues.
Furthermore, it is better if the belt is breathable and designed with moisture-wicking lining and padding to ease the pressure of heavy loads.
When choosing a tool belt with suspenders, we should make sure both pieces are freely adjustable to fit us well without slipping. Since we want the suspension system to relieve the heavy weight, it would be better if it has good paddings.
Reliable brands – For a quick look around the market, buyers should check out popular brands first. Above, I mention Occidental Leather, CLC Custom Leathercraft, Bucket Boss, Leather Gold, etc.
At the same time, you can check out the Gatorback tool belt or Diamondback belt, as they are all high-quality and rugged models to withstand rigorous working conditions.
How Do You Wear a Framing Tool Belt With Suspenders?
It should be a breeze to put on your belt and suspenders. First, make sure you arrange your tools neatly inside all the pouches on the belt. Then, you can clip your suspenders onto the designated D-rings.
Next, fasten your belt to ensure it feels comfortable and secure on your waist. After making sure that it sits nicely, put the suspenders onto your shoulders. Adjust the straps of the suspension and clip the chest strap if there is one.
Check one more time to ensure all the buckles are fastened securely. Try jumping a bit and walking around to see if you feel comfortable, and you are done!
What's in a Framers Tool Belt for Homeowner?
In a framer's tool belt, there are multiple holders and compartments to keep hand tools. Since we cannot possibly hook saws or nailers onto our belts, its space is reserved for smaller handy tools instead.
There can be some hammers, which should go on loops or sleeves. The tape measure will also sit well on a sleeve on the belt. Also, small pockets are for fasteners, nail sets, nuts, screws, and the like. Framers also pack pencils, utility knives, chalk reels, speed squares, rulers, and more.
How Do I Organize My Framing Tool Belt for Homeowner?
Neat tool organization will make our tasks much more manageable. Here's some advice for packing your own framing tool belt:
Put the hammer loop on the back to ensure easy movements when you remodel and build structures.
The measure tape should sit on the upper pouch on the left for quick retrieval.
You can keep several pencils, utility knives, and nail sets inside the main bag on your right.
Put your tri-square and speed square on the left, either in the large pouch or the sleeves.
Conclusion
That's the end of our recommendations and advice on choosing or using framing belts. Hopefully, you will soon get your own best framing tool belt for homeowner to start working with ease. Make sure to look into what you need first, and well, check out recommendations from experienced users to pick the right option.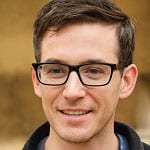 This is Edward Manning, the editor in chief of Construction Informer. Quite a bit of my time is spent researching the market and interviewing experts in the field so that I can give you reliable information.